Beats sues Chinese counterfeiters for billions as Apple sale nears completion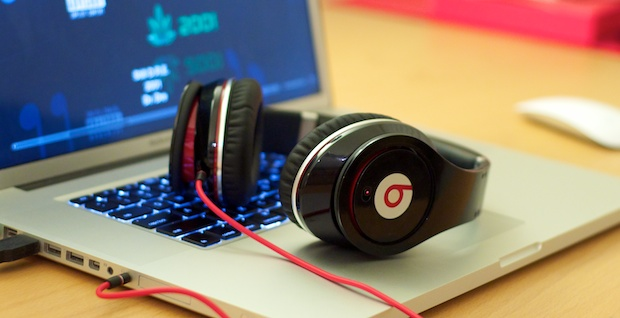 Headphone maker Beats has filed suit against a number of Chinese counterfeiters, alleging trademark infringement and seeking damages that could run into the billions of dollars just weeks before the company officially becomes an Apple subsidiary.
"This action has been filed by Beats to combat online counterfeiters who trade upon Beats' reputation and goodwill by selling and/or offering for sale unlicensed and counterfeit products featuring Beats' trademarks," the filing reads. "The Defendants create [fake internet storefronts] by the hundreds or even thousands and design them to appear to be selling genuine Beats products, while actually selling low-quality Counterfeit Beats Products to unknowing consumers."
Attorneys for Beats paint the counterfeiters as part of a sophisticated ring that has constructed their business to operate in such a way as to maximize profits while minimizing the chance they will be discovered by law enforcement, shipping fake Beats products "in small quantities via international mail to minimize detection by U.S. Customs and Border Protection" while disguising their identities. Counterfeit sites like those Beats is going after are estimated to generate more than $135 billion in annual sales, the company says.
In addition to seeking an importation ban and cessation of sales into the U.S., Beats is asking for the forfeiture of all profits realized from the sale of counterfeit headphones - a sum that is nearly impossible to accurately quantify, but likely runs into the billions of dollars. Alternative, Dr. Dre's outfit will accept $2 million for each incident of infringement and $100,000 per domain name.
The company also wants internet registrars to seize the offending domain names and turn them over to Beats's control.
It is unclear exactly what Beats hopes to gain from the suit — with damages likely to be awarded, but unlikely to be paid — though the company has pursued similar litigation in the past. A nearly identical lawsuit filed in 2013 resulted in an order for the seizure of some 1,472 domain names, 50 PayPal accounts, and 14 "online marketplace accounts."
Recently-confirmed Judge Manish S. Shah will oversee the case in the United States District Court for the Northern District of Illinois.