Model number for Apple's mystery iBeacon device may hint at upgrade to existing hardware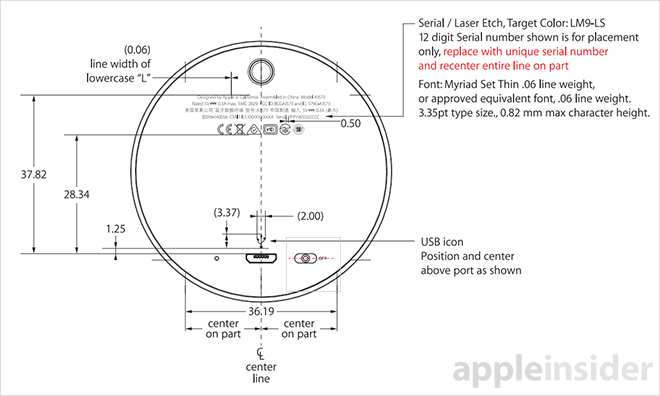 A new Apple device revealed earlier this week in certification documents filed with the FCC appears to be the first in a new line of iBeacon-specific hardware, but the mysterious product's model number suggests that it may instead be an extension of one of Apple's existing products.
Since Apple switched to its current model identifier scheme — an A followed by four digits — in the early 2000s, no first-generation product has borne a model identifier above "A12XX." The Apple TV (A1218), the original iPhone (A1203), the Magic Mouse (A1296), and the unibody MacBook Pro (A1286), among others, share those first three characters.
The model number for Apple's iBeacon hardware suggests it's an upgrade to — or accessory for�— �an existing product.
Apple increments the second and third digit with each successive hardware generation, though there does not appear to be a set pattern. For example, the iPhone 3G (A1241) shared its first three characters with the original iPhone, while launch models of the iPhone 3GS (A1303), iPhone 4 (A1332 for GSM, A1349 for CDMA) and iPhone 4S (A1387) all begin with "A13" before switching to "A14" with the iPhone 5.
Some product lineups have begun with model numbers lower than "A12," such as the first AirPort Extreme launched in 2003 (A1034) or the 2002 iBook G3 (A1005). But most modern Apple products — including the entire "iDevice" range and the Apple TV — debuted with models numbers starting with "A12."
This sequence makes the A1573 designation given to the mysterious Apple hardware outed by the FCC earlier this week exceptionally odd. For it to be a first-generation device would require Apple to abandon the numbering scheme it has used for more than a decade.
But if Apple has stayed true to form, it would suggest that the mysterious iBeacon device is an upgrade to — or perhaps an accessory for — existing hardware from the Cupertino, Calif., company.
The mystery device features a micro USB port — something the current Apple TV uses for developer upgrades. But it also sports an on-off switch on the bottom, which would be a new feature for any of Apple's peripheral devices.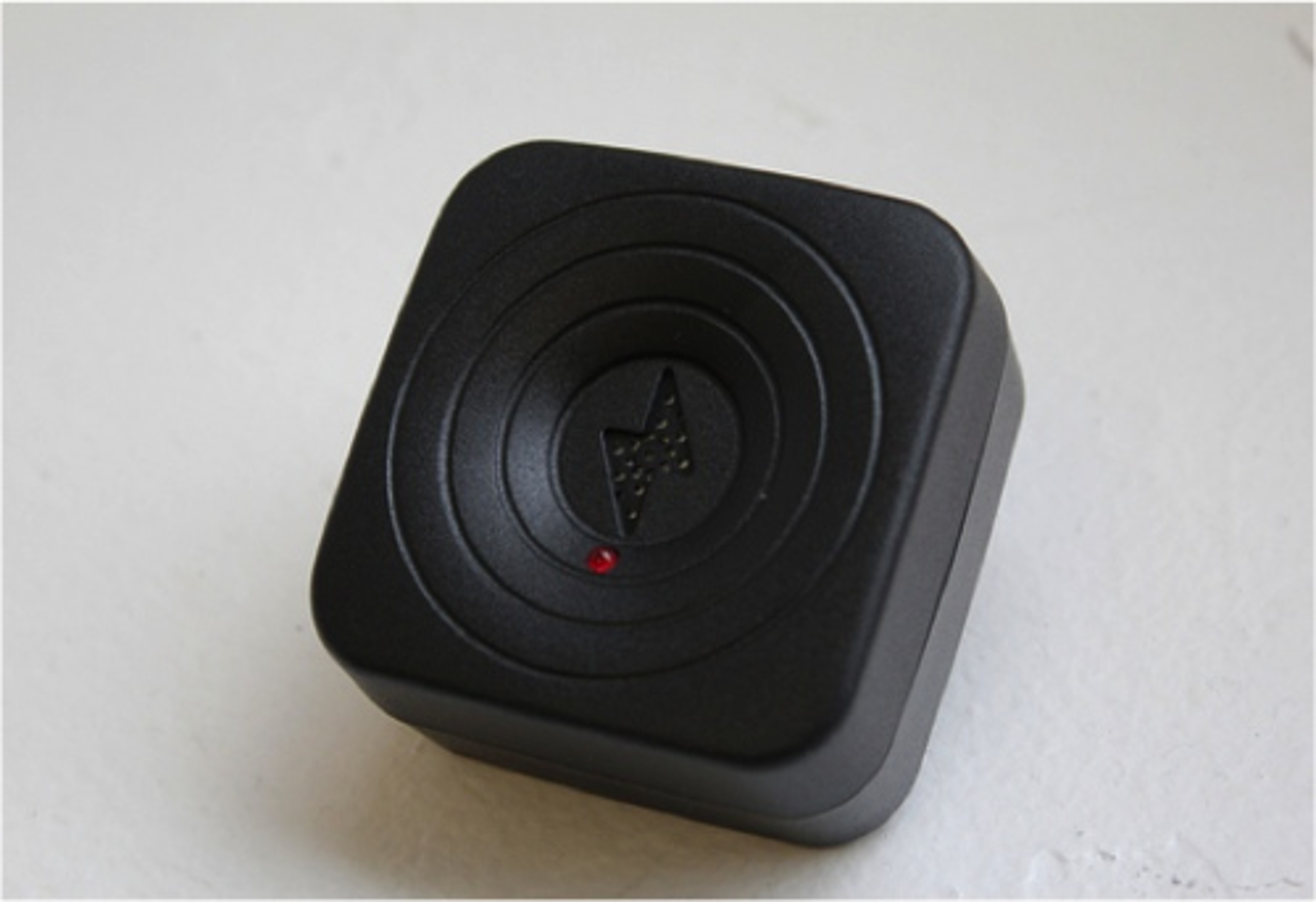 In drawings disclosed by the FCC, the new iBeacon device appears to have a design similar to the Philips Hue hub that controls the company's wireless LED light bulbs, which has prompted speculation that the device could be a "smart home" accessory. In that respect, its model number could potentially suggest it may serve as a location-based, second-room accessory for an upgraded Apple TV set-top box — a device that some believe could be the centerpiece for an Apple HomeKit-powered smart home.
The FCC documents show a device that is sized 2.4 inches in diameter, which would make it much smaller than the current Apple TV or AirPort Express. Those existing devices have a square 3.9-inch design which measures 5.52 inches diagonally.
And Apple's newly uncovered hardware has an electricity-sipping 5-volt, 3-amp maximum power draw. That's the same rating as the DC power supplies in the Apple TV and AirPort Express.
However, the FCC documents show the device was only tested for Bluetooth capabilities operating in the 2.4-gigahertz range. If the FCC testing represents the entirety of the wireless capabilities of the device, and no other information about its internal radios has been withheld, it would appear that the mystery iBeacon device does not include support for Wi-Fi.
A lack of Wi-Fi support would make it extremely unlikely to be a new Apple TV or AirPort Express. That's led some to speculate that the new device could be an iBeacon transmitter not intended for consumers.
Since its debut last year in iOS 7, iBeacon has found the most traction in retail and commercial uses. Stores can provide iPhone users with location-based information, such as alerts about upgrade eligibility when browsing iPhones at an Apple Store. And some stadiums have pushed seat upgrade options to customers sitting in cheaper seats at an event.
For its part, the FCC filing for Apple's unknown iBeacon device notes that the company "has spent substantial effort in developing this product." It goes on to say that the hardware is "the first of its kind in industry."