Notes of interest from Apple's Q3 2014 conference call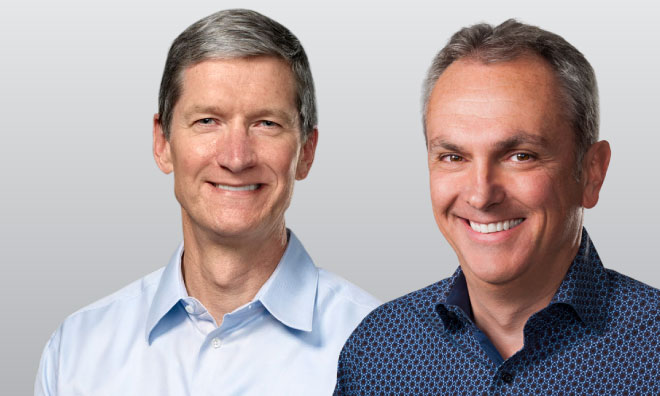 Apple on Tuesday fell just short of Wall Street expectations for its third fiscal quarter of 2014 amid disappointing results for the iPhone and iPad, though the Mac continued to outpace the PC market. Following the announcements, executives from the company participated in a conference call with analysts and the media, and notes of interest follow.
Participating in the call were Apple Chief Executive Tim Cook, and recently-appointed Chief Financial Officer Luca Maestri. Former CFO Peter Oppenheimer announced his retirement in March.
Highlights
More than 20 million people watched the WWDC keynote in 2014
Earnings per share up 20% y/y, the highest growth rate in 7 quarters
iPhone sales up 55% year over year in Brazil, Russia, India, and China
Apple ended the quarter with $164.5 billion in cash and cash equivalents, $133.7 billion of which was offshore
Apple has completed 29 acquisitions since the end of FY 2013, 5 since the end of Q2 2014
$2 billion in commercial short paper obligations outstanding at the end of June
Tim Cook says Apple has sold more iPads than even they would have predicted at the beginning
Apple sells 2.5 iPads for every Mac in K12 education
Revenue growth in China up 26% year-over-year, stronger than Apple's internal predictions
Less than 25% of iPhones sold on a traditional subsidy plan last quarter
Apple "has the capability" to acquire a sizable company and manage it, if "more like [Beats or IBM] presented themselves"
Apple's iPhone business
35.2 million iPhone sales are the most ever sold in the June quarter
Apple believes new product rumors resulted in purchase delay
Tax and regulatory changes — scheduled VAT increases and government instruction not to incentivize network switchers — affected iPhone sales in Japan
iPhone in the enterprise: Medical device leader Metronic has developed more than 175 internal iOS apps deployed to more than 16,000 iPhones. Nestle has deployed more than 25,000 iPhones; NASA has more than 26,000
iPhone growing at 2x the overall mobile phone market in China
Apple believes iPhone trade-ins are "hugely beneficial" for the company's ecosystem, especially as it enables price-sensitive consumers in the same or different countries
Trade-in customers may be more likely to purchase another Apple product, but "difficult to quantify with certainty"
Apple "incredibly bullish" that customers on quick-upgrade plans from U.S. carriers will upgrade to new generations quickly
Apple's iPad business
Tim Cook says iPad sales met Apple expectations, but they "realize they didn't meet yours."
iPad sales were gated by reduced channel inventory, continue to be in the 4-6 week range
iPad in the enterprise: Qantas has deployed more than 15,000 iPads; Sweden has deployed more than 100,000
More than 13 million iPads sold for education globally
iPad's penetration in business is only 20%; Cook believes there is "substantial" room for improvement, which was the driver behind the IBM agreement
"The market is very bifurcated on iPad. In the BRIC countries, the iPad did extremely well. In the developed countries, like the U.S., the market is clearly weaker there," Cook said.
Apple's iTunes and App Store businesses
iTunes billings grew 25% year over year to reach an all-time high
Developers have now earned more than $20 billion on the App Store, nearly half in the last 12 months
iTunes software and services "almost doubling" every quarter in China
Apple's Mac business
Macs saw double-digit growth in K-12 education driven primarily by the MacBook Air
Mac sales up 39% in China year over year