Instagram launches Snapchat competitor 'Bolt' in select markets, US not included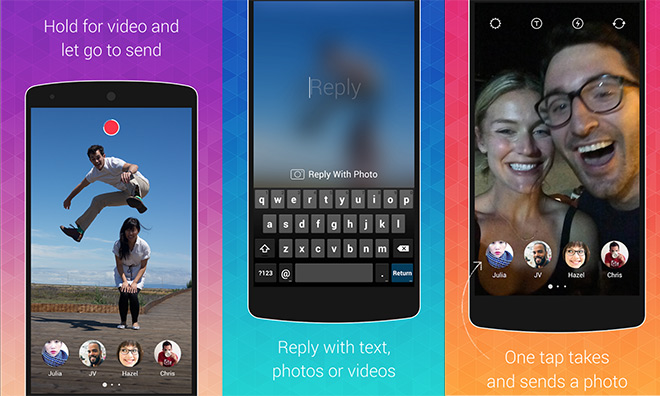 AppleInsider may earn an affiliate commission on purchases made through links on our site.
A week after rumors that Instagram would launch Bolt, the Facebook-owned company soft launched the new time-restricted image and video messaging app in New Zealand, Singapore and South Africa.
Instagram's first standalone offering outside of its flagship app, Bolt looks to take on other transient messaging services like Snapchat with more intuitive "one-push" picture and video sending controls.
Called "wicked fast" by Instagram, Bolt's user interface strips away unnecessary clutter with a main camera view. Contacts are shown in Chat Head-like circles overlaid atop a feed from a device's camera.
Instead of connecting via Facebook, email or even Instagram, Bolt requires direct access to a user's Address Book. From there, up to 20 "Favorites" can be selected and reordered on the main page to quickly shoot over images.
Tapping on a person's face will instantly send a still picture, while a longer press will start recording video. The moment a user releases their finger, the unedited image or video is sent. Options are sparse and include front/rear camera selection, flash controls and text input.
A shake to undo feature comes built-in and can be activated just after a message is sent.
Reading through messages is a similarly fast experience as recipients can simply swipe a photo or video away and it will be immediately deleted. Users can respond to a message with another Bolt or text.
Unlike Snapchat, which allows "stories" and mass posts to followers, Bolt touts a more personal experience by limiting conversations to one person at a time.
Bolt is available in New Zealand, Singapore and South Africa App Stores, though plans are in place to widen launch worldwide after working out the service's kinks. Instagram claims the three locations were selected due to high usage rates and geographic diversity.
For those in the three pilot regions, Bolt is a free download from the iOS App Store.