Latest purported leak shows scuffed-up 'iPhone 6' rear panel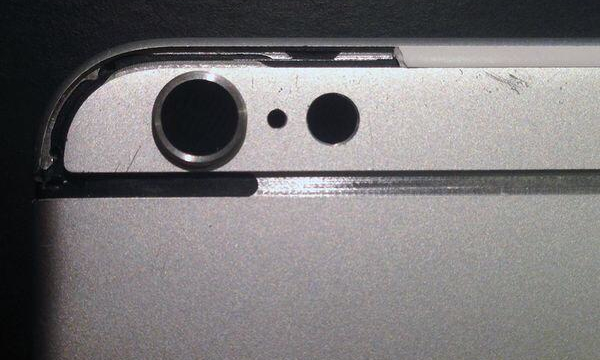 While it may be a little worse for wear, a part alleged to be a full back panel for Apple's anticipated "iPhone 6" appeared online Tuesday, offering a closer look at what could be the final design for the hotly anticipated product.
The scuffed-up and dented part was shown off by Sonny Dickson, showing a consistent design with other leaked components. In particular, the part suggests that the rear camera may be a protruding lens, and that the flash True Tone module may evolve from an elongated "pill" shape to a circle.
The part is noticeably damaged, with dents around the Apple logo and chunks of material missing from indentations at the top and bottom of the back panel. Instead of glass cutouts like Apple has featured on the iPhone 5 and iPhone 5s, Apple appears to be using a new design to allow the internal antennas to work through the handset's metal exterior.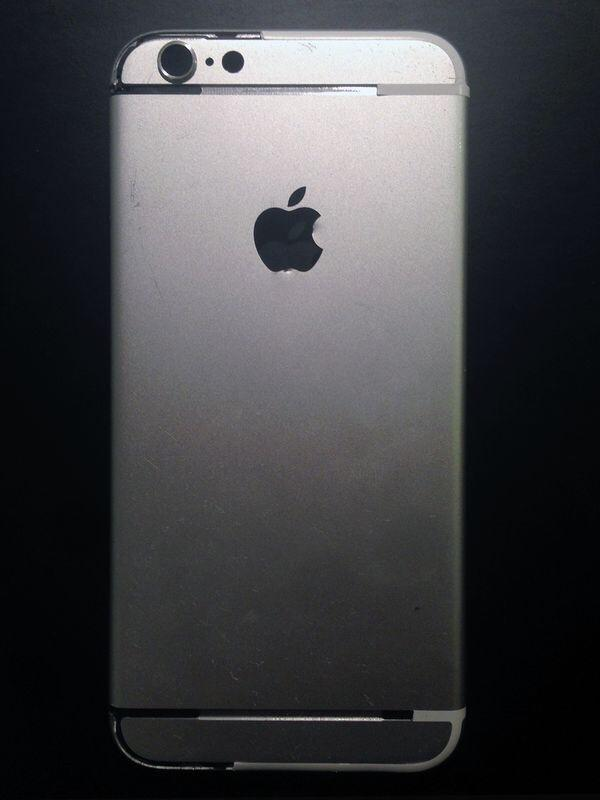 The leaked part also lacks any brand name or regulatory information printed on the rear side, which has been known to happen in the past with pre-production components that leak online.
As such, it's possible that some elements, such as the protruding rear lens, could change before the product actually ships to consumers. No iPhone camera to date has stuck out from the back panel, though Apple's fifth-generation iPod touch has adopted that style.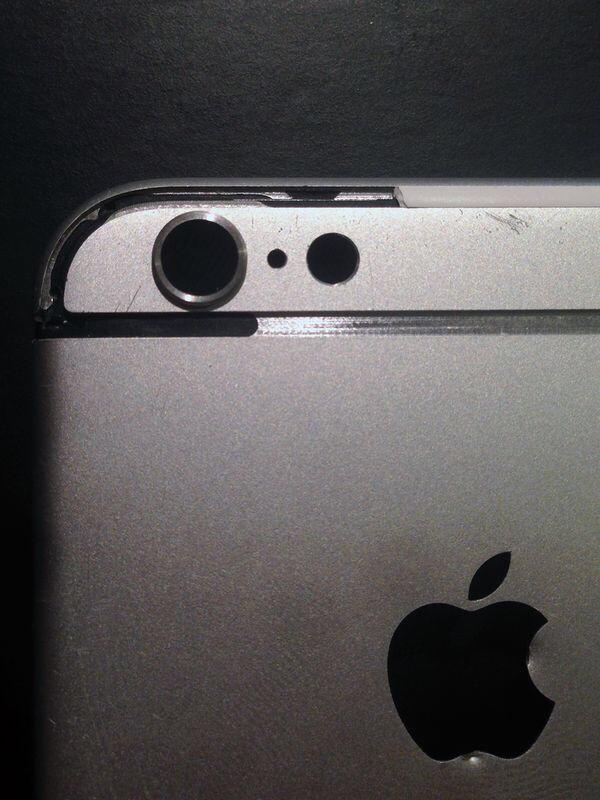 Alleged "iPhone 6" parts have leaked consistently over the last few weeks, suggesting that Apple is ramping up production of its next-generation handset in time for a September launch. The company is rumored to be planning both a 4.7-inch model as well as a 5.5-inch one, both of which would be larger than the 4-inch display currently found on the flagship iPhone 5s and mid-range iPhone 5c.
Apple is expected to be planning a media event for Tuesday, Sept. 9 to finally reveal its hotly anticipated "iPhone 6." If the company follows its usual release pattern, the device would likely be in the hands of consumers the following Friday, Sept. 19. Recent rumors have suggested that the 5.5-inch model could see some delays, however.