Sports arenas marketing with Apple's iBeacon hope to offer relevant info without 'spamming' fans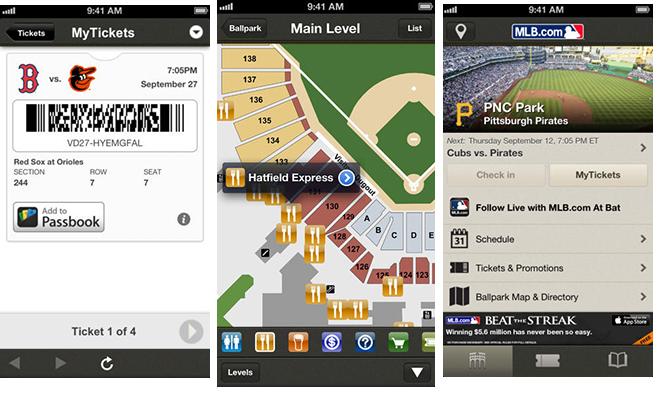 Promoting products to iPhone users using Apple's wireless location-based iBeacon technology is a fine line, as professional sports teams try to provide helpful information to fans to sell more goods without pestering and annoying them.
Reaching the right balance has been an issue for the National Football League as well as Boston-based Kraft Sports Group, both of which spoke with GigaOm about their adoption of Apple's iBeacon technology. Sports teams hope that iBeacons will allow them to sell more goods and services by targeting interested users, but they also realize overdoing it could potentially turn customers off of iBeacon-based marketing entirely.
"We don't want to inundate the customer with ads," said Jessica Gelman, vice president of customer marketing and strategy for the Kraft Sports Group, which operates the New England Patriots and their arena, Gillette Stadium. "It's no different from the issues we have with spam marketing today — Â how to make the information timely, relevant and not obnoxious."
In their current form, iBeacons do require some level of user effort in order to start working. For example, a user must have a specific app installed for local transmitters to connect, and they must have Bluetooth and the appropriate notifications enabled.
To encourage fans to install apps and get engaged, the NFL is providing content to entertain fans during commercial breaks and halftime. In one example, the league is looking to allow fans the chance to participate in halftime shows if they register during the game.
iBeacons use Bluetooth Low Energy technology to communicate with iPhones in close proximity, allowing for location-based features. For example, Apple uses iBeacons at its own retail stores to keep users up to date on in-store happenings, offer easy access to product reviews, and even allowing users to view their iPhone upgrade eligibility or pick up their online order.
Outside of Apple retail, sports stadiums have been among the first to adopt iBeacons, including significant usage from the NFL and Major League Baseball. Some uses for the technology include seat upgrades, location-based interest on points of interest or stadium amenities, and even placing orders for concessions.
Because iBeacon features require the installation of a third-party app, Apple plans to make it easier to install available options with this fall's launch of iOS 8. With iOS 8, users will be able to view location-aware app recommendations directly from their iPhone lock screen, quickly installing them to gain features from nearby businesses.