Apple adds Showtime Anytime, iTunes Festival channels to Apple TV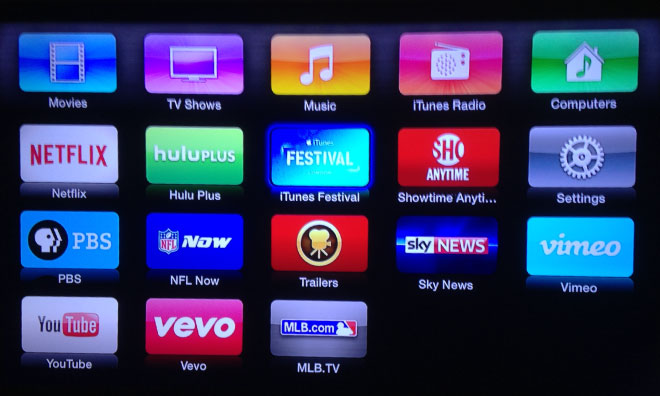 Apple on Tuesday added two new channel options to its set-top streamer, bringing on-demand Showtime Anytime from the cable network as well as a dedicated channel for the upcoming iTunes Festival in London.
Showtime Anytime includes both live programming and on-demand access to episodes of popular shows like Homeland and Masters of Sex. As with most other Apple TV channels from paid television networks, Showtime Anytime requires users to authenticate with their cable provider before being allowed to watch the lion's share of the content.
The iTunes Festival channel, meanwhile, has been updated for the beginning of next month's concert series in London. Like previous years, Apple TV owners will be able to watch performances live or stream them after the fact.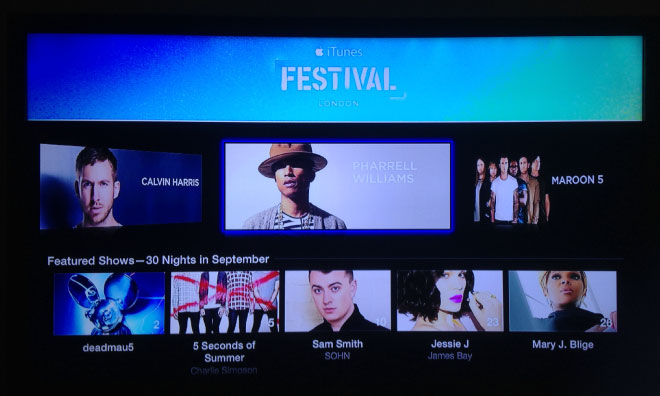 Apple has added a number of channels to the Apple TV in recent months, most recently bringing NFL Now, ABC News, and CNBC, among others. The ABC News channel proved impressively popular, with viewers consuming some 50 percent more live content via the Apple TV channel than on desktop computers and mobile devices combined.
The Apple TV has not seen a major update in years, and rumors surrounding it have largely dissipated in recent months, with one report suggesting that the box would not see a refresh until 2015. Apple is planning a slight user interface redesign to launch alongside iOS 8, however, adding new "flat" styles in the latest beta release.