China Mobile notches 33K 'iPhone 6' preorders ahead of official launch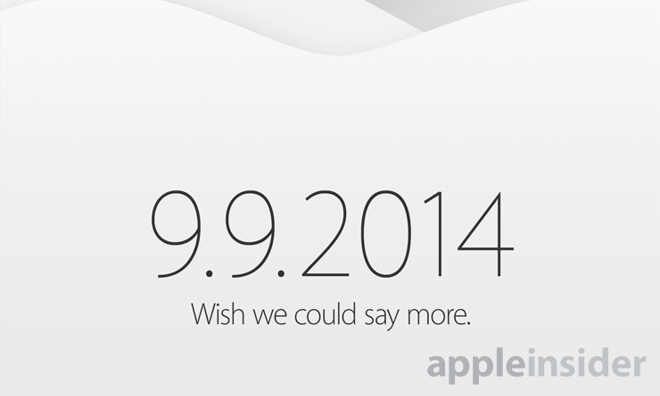 China Mobile, the world's largest cellular carrier by subscribers, began accepting reservations for Apple's unannounced next-generation iPhone on Tuesday and has subsequently racked up more than 33,000 orders since going live.
Currently limited to customers in Beijing, China Mobile's reservations list went live earlier on Tuesday with order options tentatively confirming 4.7-inch and 5.5-inch "iPhone 6" iterations, reports China Daily.
Details are scarce and the carrier did not reveal plans to extend the preorder arrangement outside of Beijing or to brick-and-mortar stores. Currently, customers can save their place in line through the company's website and are being asked whether they prefer a 4.7-inch iPhone or 5.5-inch version, both new screen sizes rumored to debut with this year's model.
The move to open online reservations ahead of an official Apple unveiling is not an unusual one for China Mobile, which did the same thing with a network-specific 4G LTE iPhone 5s last year.
With nearly 800 million subscribers, China Mobile is the largest cellular carrier in the world and represents one of Apple's most important partnerships as the iPhone maker looks for untapped growth markets. While a vast majority of customers are still using feature phones, the telecom's 3G subscriber base grew to 238 million in the second quarter of 2014.
China Mobile's potential as a sales driver is perhaps most clearly expressed by the network's 4G LTE boom. When the carrier first rolled out the wireless tech in February, some 1.3 million customers signed on, many of whom switched over from existing 3G plans. In June, China Mobile reported nearly 14 million 4G subscribers, a number that grew to more than 20 million at the end of July.
Apple is expected to official unveil the next iPhone on Tuesday, Sept. 9 at a special media event also rumored to include the so-called "iWatch" wearable device.