Apple's 'iWatch' to have two sizes, 8GB storage, multiple material & color options for 2015 launch - report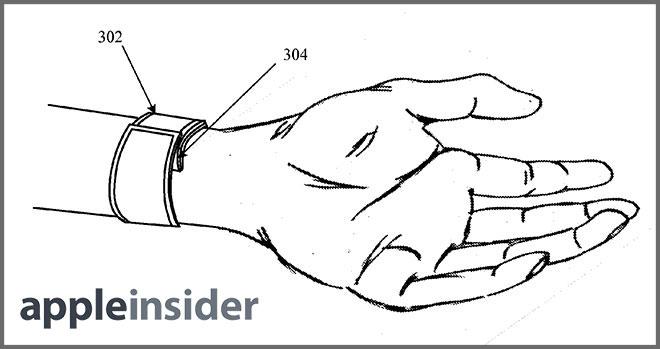 With Apple design chief Jony Ive reportedly confident of the so-called "iWatch's" chances when pitted against the famous Swiss watchmakers, a new report from analyst Ming-Chi Kuo suggests that Apple will offer its upcoming wearable — which is unlikely to hit shelves before 2015 — in at least two sizes with 8 gigabytes of internal storage and a variety of color and material options, including gold
Apple is believed to have readied between two and four options for casing material, KGI Securities analyst Ming-Chi Kuo wrote in a Thursday morning note to investors, a copy of which was provided to AppleInsider. The company might also offer a gold option, matching the color unveiled with the iPhone 5s and expected to make its way to the iPad Air.
On the technical side, Apple will likely equip the iWatch with 8 gigabytes of internal storage and 512 megabytes of built-in memory. Unlike the rest of Apple's product lines, consumers are not expected to be given a choice of capacities.
The supposedly rectangular device is expected to ship in two sizes, one with a 1.3-inch display and another with a 1.5-inch display. Those dimensions match up with numerous previous rumors that had Apple offering both men's and women's variants, though it is unclear whether that is the manner in which they will be marketed.
Finally, echoing previous rumors, Apple is believed to have packed numerous health and fitness sensors — including a rear-mounted sensor for measuring heart rate — into the wrist-worn device.
While the iWatch will likely be unveiled at Apple's Sept. 9 event, Kuo believes that "both software and hardware design challenges" will contribute to a mass production delay that could push availability to 2015. AppleInsider will be on hand at next week's event in Cupertino, Calif., and will bring live coverage of Apple's announcements from inside the Flint Center. For up-to-the-minute alerts, be sure to install the official AppleInsider app on your iPhone and iPad.