U2 says reports of Apple tie-up for 'iPhone 6' are untrue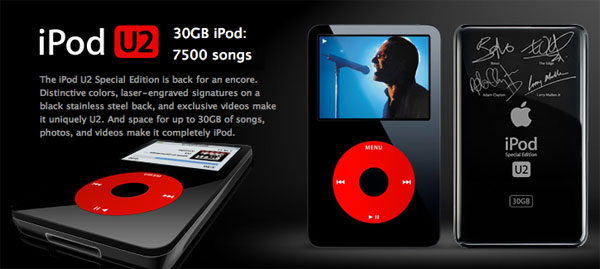 AppleInsider may earn an affiliate commission on purchases made through links on our site.
Rumors that mega-popular rock band U2 have struck a new partnership with Apple to release their upcoming album on the so-called iPhone 6 and could participate in next Tuesday's media event in Cupertino are without merit, a U2 spokesperson said on Thursday.
"They are not releasing their album on the iPhone, and they are not performing at the iPhone launch," the band's representative told the Independent. Rumors of an Apple accord first surfaced last month and came to a head earlier this week after the band was seen shooting a smartphone-focused commercial in Dublin, Ireland.
It would have been the first collaboration between the Irish rockers and the American handset maker since 2004's U2-edition iPod. In 2009, U2 signed a sponsorship agreement with Canadian smartphone maker Blackberry, a change that frontman Bono said at the time arose from Apple's unwillingness to grant the band access to its product development process.
That has not stopped the two from working together on a personal level, however. Apple sells numerous products supporting Bono's Product (RED) charity, raising more than $75 million for the Global Fund to fight AIDS, Tuberculosis, and Malaria.
In addition, Apple design czar Jony Ive and fellow industrial design star Marc Newson contributed a number of one-of-a-kind pieces, including a red Mac Pro and a bespoke Leica camera, to an auction benefiting the charity.