Supposed iPhone 6 prototype going for more than $100K on eBay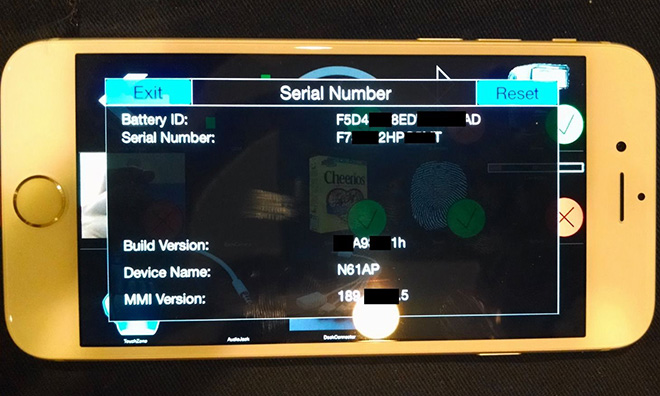 A purported Apple iPhone 6 prototype put up for auction on eBay last week is currently commanding a high bid of more than $100,000 with a little under three days left to go.
As noted in the auction's listing, the unassuming 64GB silver iPhone 6 is claimed to be a testing device as the smartphone holds no external markings and runs a developer app suite instead of Apple's new iOS 8. The online auction site played host to numerous Apple "engineering prototypes" over the years, but bidding on the alleged iPhone 6 development unit is unprecedented for a contemporary model.
According to Cult of Mac, the seller, whose name is Alex, said Verizon mistakenly sent out the supposed prototype device to his mother as a contract renewal. After unboxing, Alex discovered the iPhone was running what appears to be a version of Apple's SwitchBoard, an internal hardware and software testing platform.
With the auction's current price reaching an astronomical $100,100 at the time of this writing, the legitimacy of incoming bids becomes increasingly suspect. A few of the top bidders have good eBay auction histories, though it is unclear why the handset would fetch such a high price. By comparison, a purported engineering prototype of the first-generation iPhone sold for $1,500 on eBay last December.
In the past, Apple has shut down auctions for similar "prototype" devices, as well as other memorabilia like a shattered glass stair from the company's iconic 5th Avenue Apple Store in New York and a metal Genius Bar logo, as it dilutes the company's brand. Anticipating a takedown request and in light of potentially bogus bids, Alex said he is just as eager to speak with Apple as he is to sell the device.
If the auction is allowed to continue, and if the high bidder is a legitimate buyer, Alex has promised to donate a portion of the proceeds to CharityWater.org.
Apple's iPhone 6 debuted alongside the iPhone 6 Plus on Sept. 19 in nine countries, with opening weekend sales hitting a record 10 million units sold.