Apple Pay already works internationally, but only with US credit cards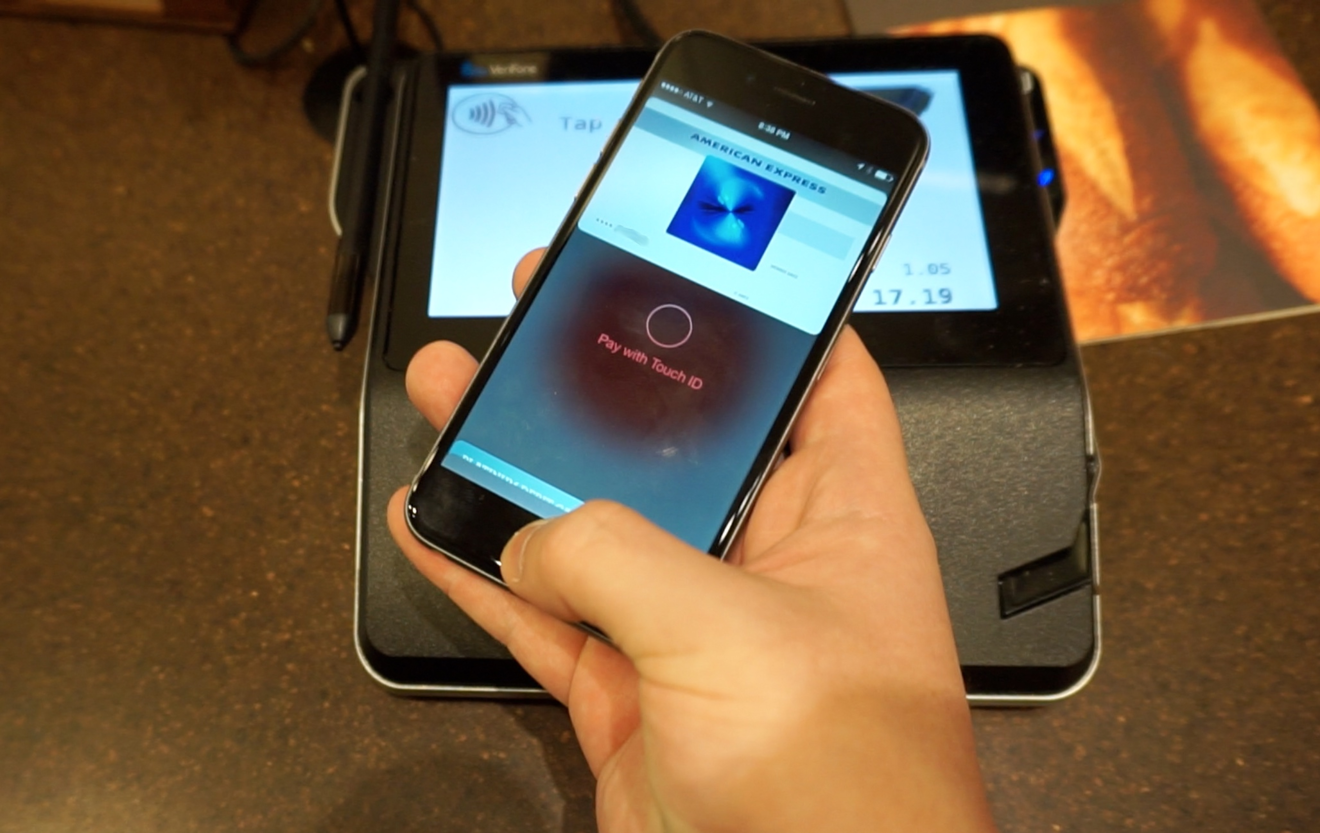 AppleInsider is supported by its audience and may earn commission as an Amazon Associate and affiliate partner on qualifying purchases. These affiliate partnerships do not influence our editorial content.
Though Apple Pay is only advertised to work in the U.S. at the moment, users have found that the tap-to-pay functionality found in the iPhone 6 and iPhone 6 Plus is in fact operational with compatible terminals internationally, as long as the device is set up properly with American credit cards.
YouTube channel TechSmartt tested Apple Pay in Canada after the service launched this week, and found that they were able to pay at near-field communications terminals in the True North. A compatible credit card must be scanned into Passbook, and the iPhone 6 or iPhone 6 Plus must have its region set to the United States in order for Apple Pay to work.
The site demonstrated using Apple Pay at a vending machine with a Chase credit card. Using a generic NFC payment terminal, the vending machine approved the U.S.-based card with no further steps necessary.
This is possible because Apple opted to integrate with existing NFC-based tap-to-pay systems available on the market, rather than developing its own wireless standard. The existing NFC mobile payment infrastructure is also compatible with the EMV (Europay, MasterCard and Visa) standard for chip cards.
Users have found success using Apple Pay in other countries as well, as noted by MacRumors, which found evidence of compatibility in Australia and the United Arab Emirates.
The immediate compatibility with global systems once again reveals the fact that the international roll-out of Apple Pay is not hampered by technology or point-of-sale systems. Rather, Apple must forge agreements with banks and credit card issuers to ensure compatibility.
Apple Pay officially launched in the U.S. on Monday with the release of iOS 8.1. For now it retail functionality is compatible with the iPhone 6 and iPhone 6 Plus, though Apple Pay support will also come to the Apple Watch when it launches next year.