GT Advanced to exit sapphire production business, Apple to recover $439M prepayment over 4 years
Closing the book on its short-lived supplier agreement with Apple, GT Advanced Technologies announced on Thursday that its finalized settlement will see the company exit the sapphire production business, and spend the next four years paying back — interest free — the $439 million prepayment it received from Apple.
As part of the settlement with Apple, GT Advanced Technologies has agreed to no longer produce sapphire materials. Instead, the company plans to refocus its business as an "equipment supplier, manufacturing and developing sapphire growth systems and process."
The settlement must still be approved by a bankruptcy court in November. The deal allows GT Advanced to be released from its exclusive agreement with Apple, and it will retain "all production, ancillary and inventory assets located in Mesa."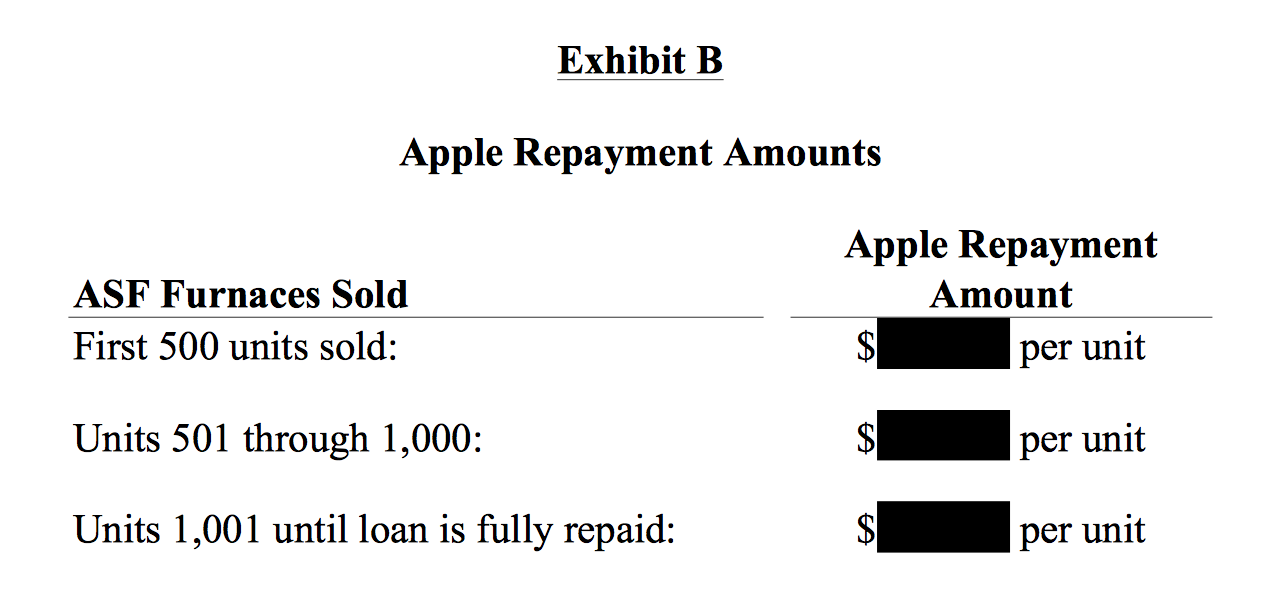 GT Advanced plans to go on selling more than 2,000 "Advanced Sapphire Furnaces" on the open market without any restrictions in order to repay its debt.
As a result, Apple is "provided with a mechanism for recovering" the $439 million prepayment it made to GT Advanced. That was only part of the $578 million contract Apple inked with GTAT a year ago, but the last $139 million was withheld after the sapphire maker was unable to deliver on agreed upon production goals.
Though Apple will recover the $439 million it invested in the company, it will take up to four years to do so, and the money will be paid back without interest. The money will come from a portion of the proceeds from the furnaces GT Advanced plans to sell.
In the end, the deal between GT Advanced and Apple lived for less than a year — the original master development and supply agreement between the two parties was signed on Oct. 31, 2013. GTAT has already begun the process of shutting down its facility in Mesa, Ariz., and about 650 employees there have been laid off.
Work is still happening at the facility, but will be wound down over the coming months. GTAT has said it is "committed to supporting" the employees laid off, as well as their families, "through this transition."
"We realize that our filing for Chapter 11 protection has caused uncertainty and hardship for many of our important stakeholders," said Tom Gutierrez, president and chief executive officer of GTAT. "We have been working diligently to develop a restructuring plan that will allow us to emerge from Chapter 11 as quickly as possible and with the operating flexibility and resources to position GT for long-term success. This agreement with Apple is an important step in that direction as it will allow us to monetize our advanced sapphire growth and fabrication technologies in an unrestricted manner."
GT Advanced shocked investors and observers alike when the company filed for bankruptcy earlier this month. The exact details surrounding the company's implosion remain unknown, thanks in part to strict confidentiality agreements with Apple.
Apple currently uses scratch-resistant sapphire crystal to protect the fingerprint sensor found within the Touch ID home button on its iPhone and iPad lineups. Sapphire also covers and protects the rear iSight camera on the company's iPhones.