Mac users report Bluetooth lag & connection issues after updating to OS X Yosemite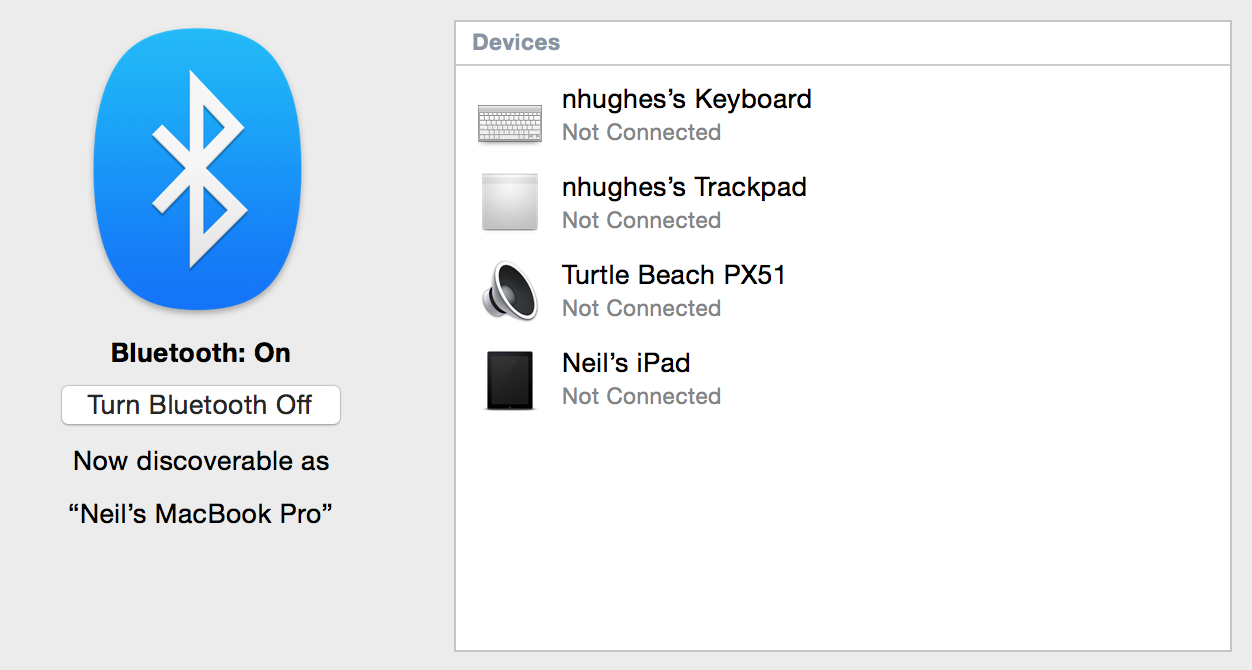 Bluetooth bugs seem to be a recurring problem with Apple's latest software updates, as users running OS X Yosemite say that the new Mac operating system has created connectivity problems with the Magic Mouse, Magic Trackpad, Apple wireless keyboard, and third-party wireless accessories.
In a growing thread on the Apple Support Communities forums, users report that Yosemite has created problems when connecting to wireless input accessories, including Apple's own hardware. Some have trouble connecting entirely, while others say noticeable lag has been introduced since updating to Yosemite.
"My Magic Mouse and my Bluetooth Keyboard have a 0.5 second of latency, lag," user 'O00Dany00O' wrote. "This (happens) when the MacBook is not plugged in with a battery charger."
This person said the problems don't exist when their MacBook Pro is charging, but others said they are experiencing constant issues with Bluetooth regardless of charging state.
Like OS X Yosemite, iOS 8.0 had Bluetooth-related bugs when it launched last month.
Some users have reported problems connecting their iPhone over Bluetooth to their Mac, while other non-Apple accessories are said to have issues, including Bluetooth headphones, speakers.
The issue has been particularly frustrating for some, who have tried various fixes — including resetting their Mac's PRAM — Â to find the problems temporarily resolved, only to return later on.
User 'SuperYorkie' said they own both a MacBook Pro and an iMac, and the issues were only seen on the MacBook Pro. But another poster, '33matt,' said they are experiencing laggy input from Bluetooth devices on their Mac mini, suggesting the problem may not be restricted to just notebooks running Yosemite.
Last month's release of iOS 8 for iPhone and iPad was also beset with a number of Bluetooth bugs, particularly when attempting to connect an iPhone to a car's Bluetooth handsfree system. Some of those problems are said to have been fixed by this week's launch of iOS 8.1.