Sony's PlayStation Vue will stream live & on-demand TV to Apple's iPad without cable subscription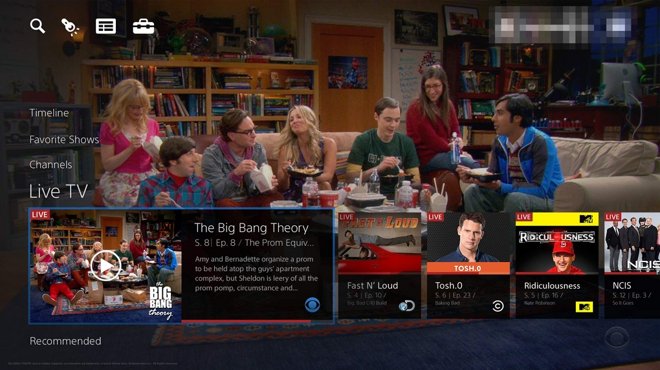 AppleInsider may earn an affiliate commission on purchases made through links on our site.
The newly unveiled PlayStation Vue TV streaming service from Sony is set to launch this month on the company's home game consoles, but shortly thereafter will make its way to a competing platform: Apple's iPad.
In an announcement on Thursday, Sony said that PlayStation Vue will debut this month in an invite-only beta preview for PlayStation 4 and PlayStation 3 owners. The service will then launch on iPad "shortly thereafter," the company said, though a specific launch window was not given.
After the beta period, a phased rollout of Vue will start in New York, followed by Chicago, Philadelphia and Los Angeles. More Sony devices and some non-Sony products will also gain access after Apple's iPad.
Sony has lined up a considerable number of networks for Vue, which will offer around 75 channels per market during its beta period. Partners include CBS, Discovery, Fox, NBC Universal, and Viacom.
Specific stations offered through PlayStation Vue will include Discovery Channel, TLC, Animal Planet, FX, Fox Sports 1, Bravo, CNBC, E, NBC Sports Network, HGTV, Food Network, Travel Channel, BET, CMT, Comedy Central, MTV, and Nickelodeon.
What Sony didn't announce on Thursday was a price, though the company says its service will be available at a "fair and competitive" cost, with no hidden fees or charges. The service will also be contract-free, offered on a month-to-month basis, and there will be no equipment or installation charges needed like TV viewers have with many cable providers.
Content from Vue will be available both live and on-demand, and will not require a cable or satellite service subscription. Features include a smart search features, full availability of the last three days of popular programming without the need to record, and the ability to save shows to the cloud without storage restrictions.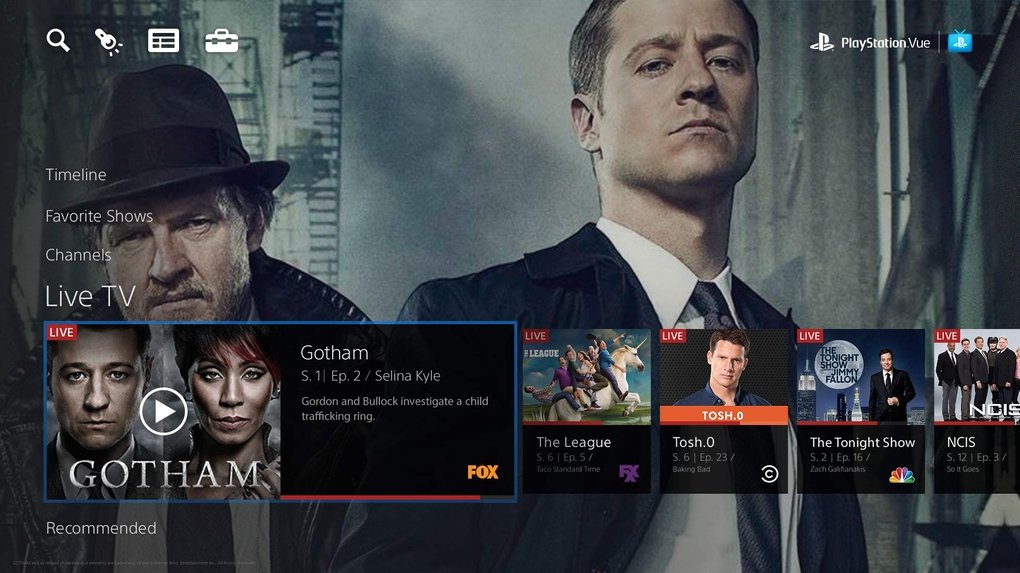 After the beta period ends, PlayStation Vue is scheduled to launch commercially during the first quarter of 2015.
"Everyday TV is about to become extraordinary with our new cloud-based TV service, PlayStation Vue," said Andrew House, President and Group CEO of Sony Computer Entertainment Inc. and Group Executive in charge of the Network Entertainment Business. "PlayStation Vue reinvents the traditional viewing experience so your programming effortlessly finds you, enabling you to watch much more of what you want and search a lot less.
"PlayStation Vue brings the best of live TV and a robust catalog of the latest content, always keeping you connected to what's popular, new and trending. Today's announcement builds on the historic success of PlayStation 4 and demonstrates what our company is capable of when we embrace disruption and stay true to gamers."
Apple is said to be interested in offering its own Internet-based streaming television service, but has reportedly hit a number of roadblocks in negotiations with cable companies and content providers. One rumor from July alleged that cable companies were "dragging their heels" and holding up the process, which was said to have led to a delay for a new Apple TV set-top box.