iPhone 6 outselling iPhone 6 Plus by 3-to-1 margin in US - report
Though Apple doesn't break down sales figures for specific iPhone models, a new study suggests that the blockbuster sales of the iPhone 6 lineup are mostly driven by the 4.7-inch model, though the 5.5-inch iPhone 6 Plus has still captured a considerable size of the market.
The sales breakdown from Consumer Intelligence Research Partners applies to the first 30 days of iPhone 6 and iPhone 6 Plus availability in the U.S. Summarizing the data, analyst Steven Milunovich of UBS noted that the iPhone 6 accounted for 68 percent of all iPhone sales, while the iPhone 6 Plus took between 23 and 24 percent.
Together, the new iPhones represented about 91 percent of total iPhone sales over their first four weeks of availability, with the remaining units represented by the previous-generation iPhone 5s and iPhone 5c.
In comparison, Milunovich revealed that a year ago, the iPhone 5s and iPhone 5c accounted for 84 percent of total iPhone sales after one month. That means that customers this year are more interested in Apple's latest-generation premium models.
Milunovich said that although the iPhone 6 is outselling the iPhone 6 Plus by a 3-to-1 margin, it's hard to tell how strong the demand for the 6 Plus actually is, as Apple continues to face supply shortages for its jumbo-sized iPhone.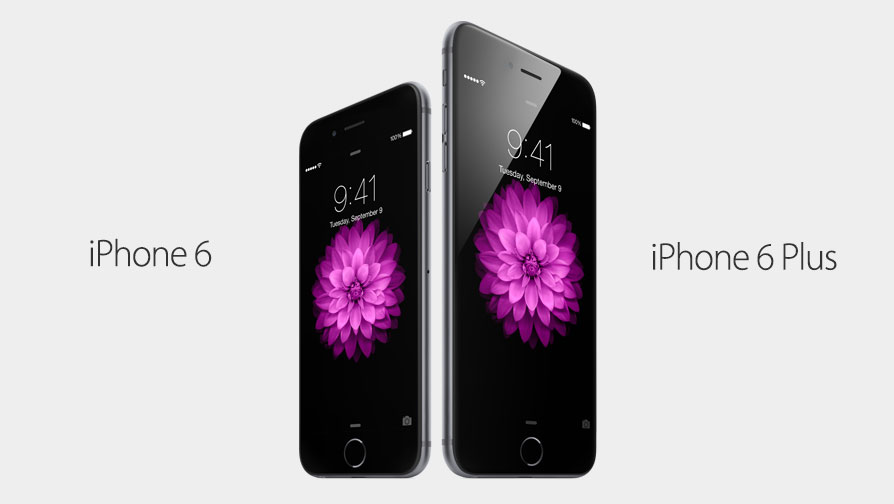 CIRP's research also looked at capacity, and found that the average storage capacity for buyers was 48 gigabytes, which is almost double the average storage capacity from a year ago. This year, Apple ditched the 32-gigabyte capacity, and offers the iPhone 6 Plus in sizes of 16, 64, and 128 gigabytes.
Investors largely expect that more customers will upgrade to the costlier 64- and 128-gigabyte capacity models this year, which could help to boost Apple's margins. In addition, the iPhone 6 Plus carries a $100 premium over corresponding iPhone 6 models, which should further help to pad Apple's bottom line.
Given the positive findings from CIRP, UBS remains bullish on Apple, and has maintained its "buy" recommendation for investors. The firm has a 12-month price target of $125 for shares of AAPL.