Apple's latest iPhone 6 ads focus on Continuity, gaming prowess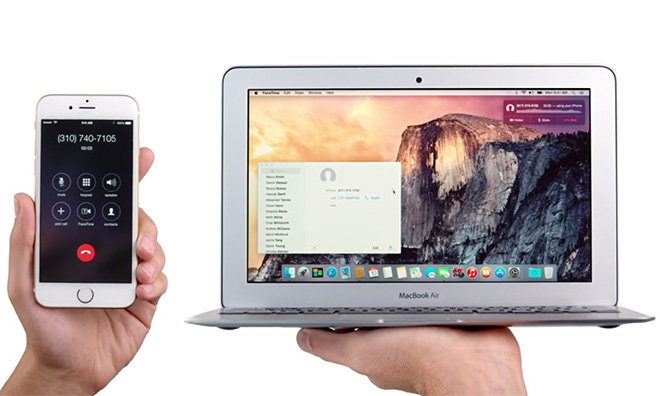 AppleInsider may earn an affiliate commission on purchases made through links on our site.
Apple on Monday released a pair of commercials starring iPhone 6 spokesmen Jimmy Fallon and Justin Timberlake, one covering iOS and OS X Continuity features and another highlighting the handsets' gaming capabilities.
Like Apple's first iPhone 6 and 6 Plus ads, the two 30-second spots published to Apple's YouTube channel today feature voice acting from "The Tonight Show" host Jimmy Fallon and pop superstar Justin Timberlake.
The first and perhaps more interesting commercial is titled "Reservations" and involves Apple's latest cross-platform Continuity features that let users perform seamless feature swapping across iOS and OS X. For example, users can make or receive calls on other devices, continue app operations and transfer files with AirDrop, among other high-level interactions.
In the ad, Fallon tells Timberlake that iPhone users can make phone calls on almost any Apple device using Continuity, and to prove it he has the singer place a call using a MacBook Air running OS X 10.10 Yosemite.
Acting as a garçon at a posh French restaurant, Fallon denies Timberlake's request for a reservation before asking him to try again with an iPad mini. He is again rebuffed, humorously.
The second spot, aptly titled "Gamers," is all about gaming on iPhone 6 and 6 Plus. Popular MOBA (mulitplayer online battle arena) title Vain Glory is used to highlight the iPhones' A8 system-on-chip silicon. Aside from a short quote about powerful "next-level" gaming, the commercial is mostly Fallon and Timberlake stringing together phrases likely foreign to the regular viewer, but familiar to avid gamers.
Apple's latest iPhone models are a huge success, with the initial launch being the company's largest ever, according to CEO Tim Cook.
In a note to investors on Sunday, analyst Ming-Chi Kuo predicts combined iPhone shipments for quarter four 2014 will come out to 71.5 million units, with iPhone 6 and iPhone 6 Plus accounting for nearly 80 percent of all sales.