How to use iOS 8 Continuity between your iPhone & iPad for calls, texts, apps & more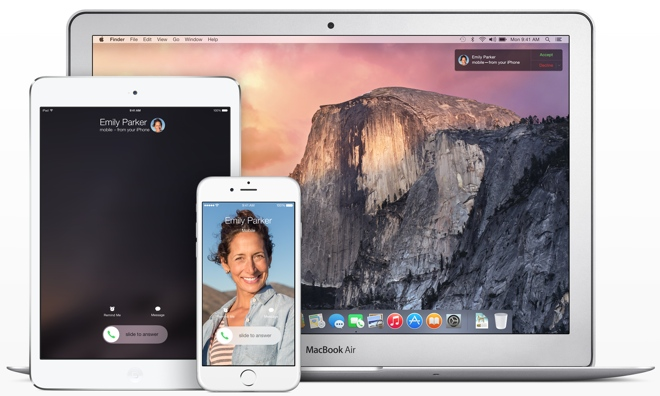 Once updated to iOS 8, recent iPhones and iPads will play nicely with each other, allowing users to do new functions like answering a phone call or sending an SMS message via their iPhone without having to put down their iPad, or start an email on one device before finishing it on the other.
Apple has dubbed this seamless integration "Continuity," and some of it works immediately once all of a user's devices are updated to iOS 8. For example, if a user has the same Apple ID and associated phone number enabled on their iPad, calls will show up on the tablet once the iPhone begins ringing.
Answering a call on an iPad automatically places the conversation in speakerphone, allowing the iPad's microphone and speakers to handle the call. Continuity requires an iPhone 5 or later, fourth-generation iPad or newer, iPad mini, or fifth-generation iPod touch.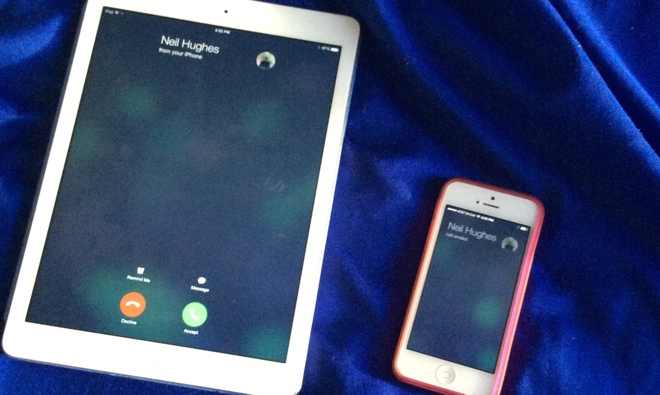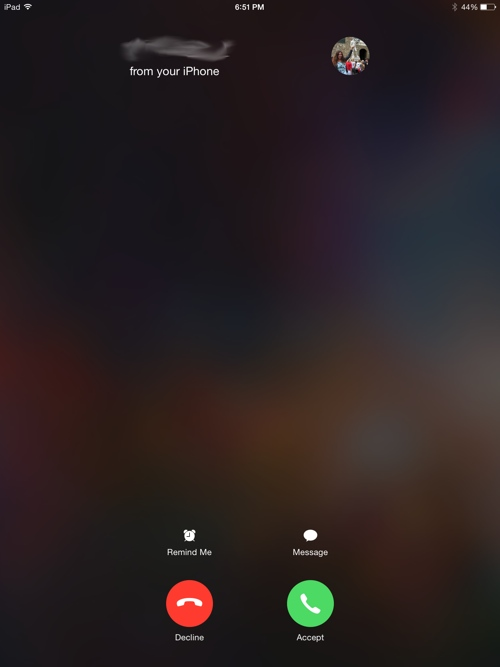 iOS 8 also allows users to automatically enable Personal Hotspot from a nearby iPhone, in a feature Apple calls "Instant Hotspot." A Continuity-capable iPhone will appear under the Wi-Fi section of the Settings app on iPad, and selecting that device will switch Personal Hotspot on, allowing a user to access mobile data from their cellular provider when possible.

The iPad also gains the ability with iOS 8 to send traditional SMS text messages via a connected iPhone. Previously, users could only said iMessages to Apple devices. While SMS messaging was available to test in iOS 8 beta releases, it is not included in the final release, and Apple has said it will become active in October.
All of this same functionality will be coming to newer Bluetooth Low Energy capable Macs later this year with the launch of OS X Yosemite, which will also be a free update.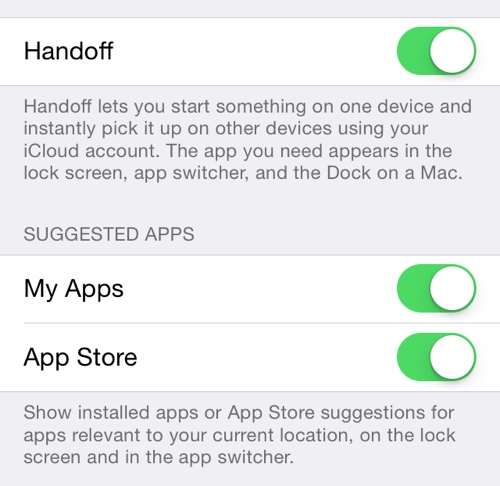 Additional Continuity features in iOS 8 are available by enabling the "Handoff" feature. Users can do this by opening the Settings application, choosing General, and then selecting "Handoff & Suggested Apps."
"Handoff lets you start something on one device and instantly pick it up on other devices using your iCloud account," Apple's description reads. "The app you need appears in the lock screen, app switcher, and the dock on a Mac."

For example, if a user is reading a website on their iPhone running iOS 8, they can quickly switch to their iPad by swiping up from the small Safari icon that is displayed in the lower right corner. Doing so will immediately open the same website on the iPad.
In addition to Safari, this functionality works immediately with Mail, Pages, Numbers, Keynote, Maps, Messages, Reminders, Calendar, and Contacts. Developers will be able to add Handoff into their own third-party apps as well.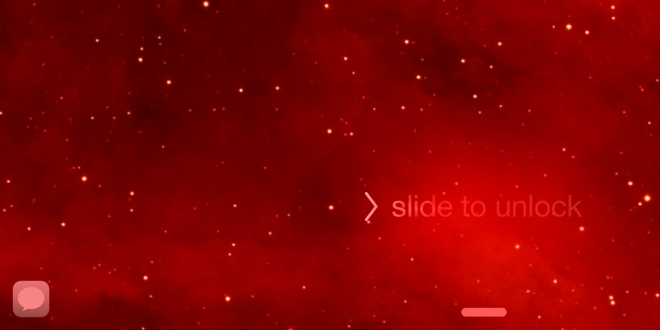 The "Suggested Apps" function also utilizes a user's location to recommend applications. For example, if a user is at a Best Buy retail store, iOS 8 will display an App Store icon in the lower left corner of their iPhone lock screen. Swiping up will take the user to the App Store listing for the official Best Buy app.
If the Best Buy application is already installed, the icon for it will be displayed in the lower left corner, giving the user quick access to the app while they are in the store. This will help expand iBeacon functionality, which requires third-party applications to be installed to access unique functions.