Dropbox for iOS integrates Microsoft Office document editing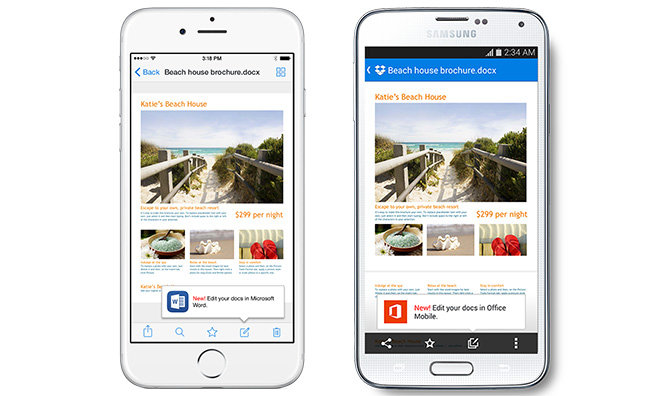 As promised earlier in November, Dropbox on Tuesday activated a new iOS app feature that lets users open and edit Microsoft Office documents through their respective apps, with automatic syncing and saving.
While not in-app editing, the latest Dropbox for iOS app links with Microsoft Office mobile titles to open, view and edit files stored in the cloud.
When a compatible Office file is opened in Dropbox, such as a Word document or Excel spreadsheet, a new "Edit" icon appears. Tapping the button will open the corresponding Microsoft Office app, where Office 365 subscribers can edit or review a file. Exiting the Office app automatically saves the revised version to Dropbox.
Alternatively, files can be accessed from Dropbox in an Office app, with support for the same automated save and sync features.
If users do not already have Word, Excel, or PowerPoint installed on their device, tapping the Edit icon will first redirect to the iOS App Store for download. Following a registration process that involves authorizing Dropbox to edit Office documents, the set up procedure is complete.