Apple Store logos tinted red worldwide in support of World AIDS Day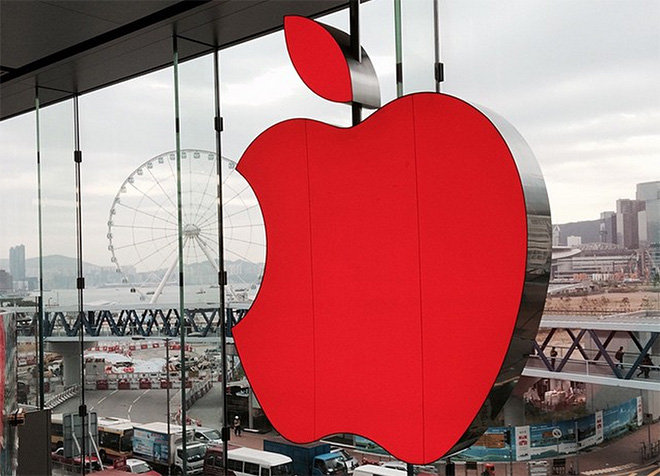 Apple brick-and-mortar retail outlets around the world on Monday changed their iconic Apple logos red in recognition of World AIDS Day, which in 2014 is commemorating its 26th year of supporting those affected by the disease.
Australia was the first to have its Apple Stores adorned by the special red signage, a symbolic gesture Apple started in 2012 to show support for the estimated 34 million people currently living with AIDS, as well as remembering the more than 35 million who have died from the virus.
The color is a nod to the instantly recognizable red ribbons introduced in 1991 to raise awareness for those battling HIV.
Until recently, Apple has been reluctant to tinker with the prominently displayed apple-shaped iconography as it serves as an Apple Store's lone signage. Since the change in policy, the company has colored its normally white logo only a few times, including subsequent World AIDS Days and this year's Earth Day, which saw Apple Stores color the logo's "leaf" portion green.
Prior to its overtly public show of support, Apple has been a longtime partner of PROJECT(RED), an initiative cofounded by U2's Bono to help end the spread of HIV/AIDS in Africa. Since 2006, the company has raised over $75 million for the global fund through sales of (RED) branded products like iPods and accessories.
Apple just last week announced a special campaign created in partnership with a handful of developers that offers exclusive (RED)-themed in-app content through the iOS App Store, proceeds from which go to (RED)'s global fund. In addition, the company handed out iTunes gift cards with select purchases on Black Friday — each card representing a donation — and will gift to (RED) a portion of all Apple Store retail sales taken in on Cyber Monday.