Rare working Apple-1 originally sold by Steve Jobs auctioned off for $365K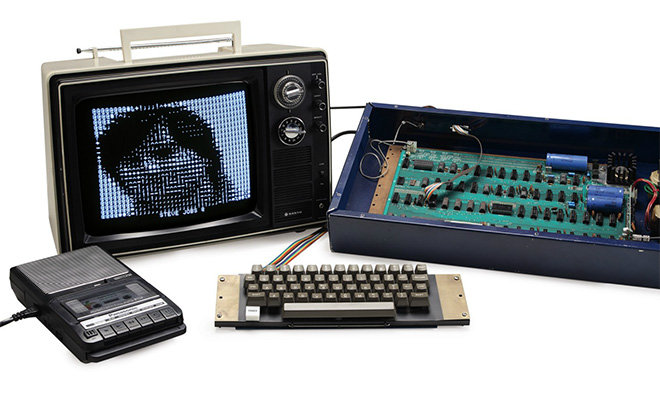 AppleInsider may earn an affiliate commission on purchases made through links on our site.
A vintage Apple-1 computer with documentation proving it was sold directly by late tech guru Steve Jobs for $600 in 1976 brought in $365,000 when the hammer fell at a New York auction on Thursday, falling short of estimates.
Expected by auction house Christie's to fetch between $400,000 to $600,000, the Ricketts Apple-1 Personal Computer, named after original owner Charles Ricketts, is one of approximately 50 surviving models known to be in working condition.
The computer went through a total of five owners including Ricketts, the last being seller Bob Luther, who bought the Apple-1 from a sheriff's sale in December 2004 for $7,600, reports Computerworld. Also included in the lot was a cancelled check dating back to July 27, 1976. Made out to Apple Computer, the check bears a note from Ricketts reading "Purchased July 1976 from Steve Jobs in his parents' garage in Los Altos," proving the item's provenance.
Also part of the auction was a collection of original Apple documents sold by cofounder Ron Wayne. Among the papers were proofs of the Apple-1 manual, the original company logo and designs for an Apple II case.
Today's $365,000 gavel price is far from a record-setting Apple-1 auction conducted by Bonhams in October that saw the Henry Ford organization successfully bid $905,000 to take museum in Dearborn, Mich. That example was expected to fetch between $300,000 and $500,000.
Apple-1 hardware prices have gone through the roof as a result of Apple's unparalleled success over the past decade. In 2013, an Apple 1 unit sold for $671,400 to an anonymous German buyer. Prior to that, a working example brought in $640,000.