Ford drops Microsoft's Windows Embedded, enabling support for Apple's CarPlay, Android Auto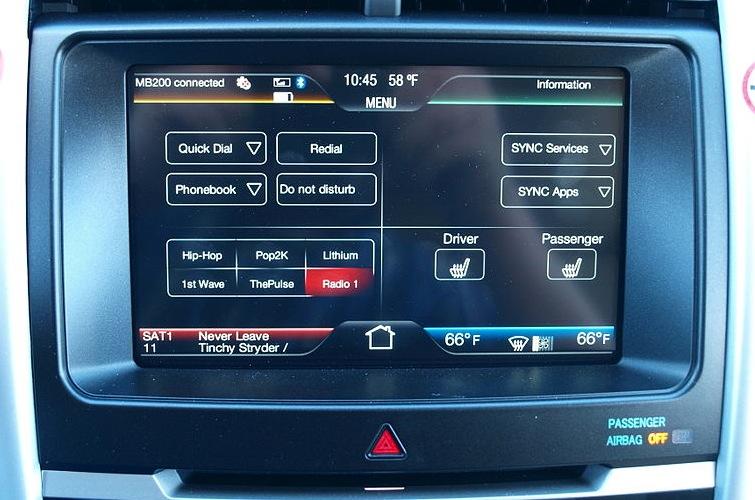 Ford has abandoned its troubled Microsoft Sync automotive infotainment system for a QNX-based platform that can support Apple's CarPlay with Hands Free Siri.
Bad news for Microsoft's carputer dreams
Ford— the second largest car maker by unit market share according to Edmunds.com— first expressed an interest in supporting Apple's CarPlay (then known as iOS in the Car) in the summer of 2013, just as Apple introduced the initiative.
While some seemed surprised by Ford's interest in Apple's iOS integration system given that the company had long partnered with Microsoft on Sync, the carmaker had earlier worked with Apple to deliver automotive iPod integration starting in 2006, a year before adopting Microsoft's Windows Embedded Automotive platform built on Windows CE.
Apple began driving automotive iPod integration in the early 2000s with evolving serial control systems that culminated in its "Made for iPod" program. In 2004, Apple launched USB iPod integration with BMW, followed by partnerships with Mercedes-Benz, Volvo, Nissan, Alfa Romeo and Ferrari in 2005.
After releasing iPhone in 2007, Apple expanded car support to include Bluetooth wireless connectivity on both iPhones and new iPod models. That same year, Ford and Microsoft introduced Sync with support for USB and Bluetooth devices, prominently listing Apple's iPods as compatible devices.
Ford has since struggled to keep its Windows Embedded Automotive carputer platform relevant in the face of poor reviews. Engadget reported this week that, in response to customer complaints, Ford moved away from Microsoft's carputer platform in order to deliver a system that was "more responsive and less clumsy to use."Ford moved away from Microsoft's carputer platform in order to deliver a system that was "more responsive and less clumsy to use."
Less than two years ago, AutoNews Europe detailed ambitious plans by Microsoft to hold onto its car customers. It cited Pranish Kumar, group program manager for Windows Embedded Automotive, as saying, "we've been in the automotive arena for a while already, but we think we can take it a lot further."
Profits in automotive are alluring; IHS iSuppli estimated Ford Sync's core hardware to cost around $130, but Ford marketed the voice activated Sync, along with a Sirius radio and a convenience package, in a option priced at $1,250.
Selling Sync was a significant priority at Microsoft. The report described a "$70 million co-branded and integrated marketing campaign" which "leveraged the global recognition of Microsoft brand name with the tagline 'SYNC, powered by Microsoft.'"
It added that "by the end of 2009, SYNC was available on over 20 of Ford's passenger vehicle models, with the feature 'take-rate' averaging approximately 70% across the line-up."
Good news, bad news for BlackBerry
Ford is now using QNX, a real-time embedded OS platform that BlackBerry acquired in 2010 with the intent of delivering a new BlackBerry OS 10 that could compete with iOS. BlackBerry's new OS with a QNX-kernel failed to make a success out of the PlayBook tablet, and hasn't done much to turn around the company's failing fortunes in smartphones.
This summer, Ford itself announced plans to dump its corporate BlackBerry and feature phones in a plan to get "everyone on iPhones," citing advantages in security and simplicity. The car maker plans to deploy 9,300 iPhones over the next two years.
A variety of industries continue to use the QNX kernel itself. The embedded realtime OS has established a particularly entrenched niche in automotive on-board computer systems since the early 2000s, with clients including General Motors, BMW, Audi-Volkswagen and now Ford (shown below).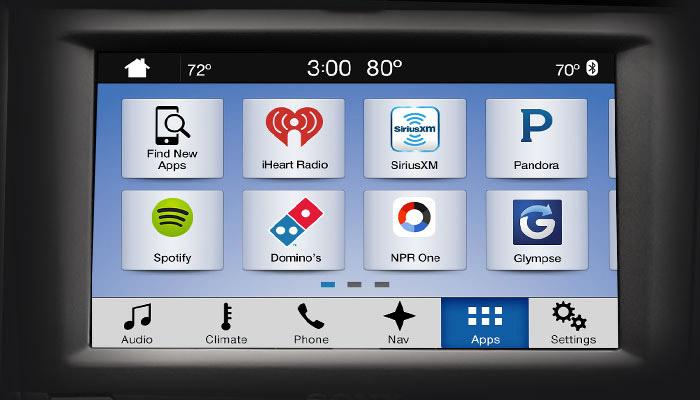 Apple has incrementally enhanced its device-centric car integration initiatives rather than attempting to push automakers to switch from their existing QNX systems to an entirely new hardware and software system based on iOS.
This allows Apple's devices to not only work with QNX vehicles, but also with carmakers associated with the rival GENIVI Alliance ("Geneva In-Vehicle Infotainment"), a Linux-based system that counts GM, PSA/Peugeot-Citroen, Renault-Nissan, Hyundai and BMW among its members, as well as other proprietary systems.
Apple's evolving car integration makes iPhone the computer
By creating a system where the user's iPhone is the brains, face and development platform of the car-centric apps they use, Apple has effectively rendered automotive systems using QNX, Linux and Windows Embedded Automotive as low value commodity devices for displaying its own iOS interface.
Apple's 2012 introduction of Eyes Free Siri support in iOS 6 initially allowed users to apply the mobile connectivity and computing power of their iPhone to deliver voice control of GPS, music playback and other features while driving.
Apple subsequently introduced anticipated plans to deliver "iOS in the Car" at WWDC 2013, which was later revealed to be an extension of its "Made for iOS" car integration specifications and licensing program as well as Eyes Free Siri.
In addition to Siri-based voice commands, iOS in the Car promised to export an auto-optimized version of their iPhone's user interface to their car's built-in dashboard display. While Apple had already delivered some in-dash iPod integration features, iOS in the Car promised an entire, voice-driven UI supporting interactive Maps, text messaging and audio playback.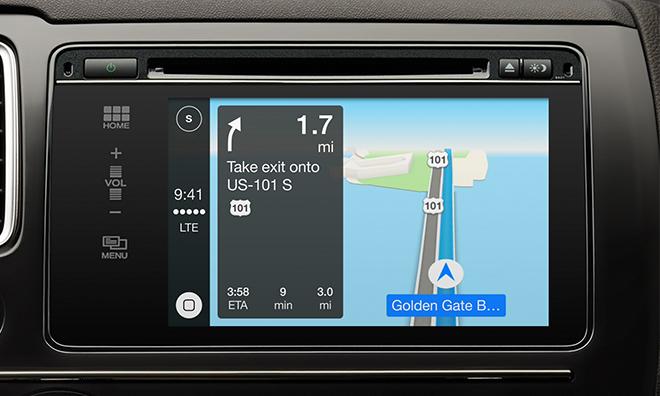 Earlier this year, Apple rebranded the feature as CarPlay, highlighting its similarity with AirPlay. CarPlay effectively renders an external UI on the user's iPhone and sends it via USB or wirelessly to the car's in-dash automotive system for display, relaying any user touchscreen events back to the phone along with input from microphones, dials and button interfaces built into the car.
The CarPlay architecture is also similar to Apple Watch, which will also delegate heavy-lifting computing tasks and mobile networking to the user's iPhone, enabling the watch itself to act as a thin client interface with the longest possible battery life.
CarPlay effectively renders the driver's connected iPhone the ubiquitously connected, frequently updated brain (and development platform) for car computing features, as opposed to integrated carputer systems which are rarely updated and use hardware that is typically never upgraded over the life of the vehicle.
Conversely, iOS users frequently update their devices and commonly upgrade their personal phone at least every two years, enabling Apple to deploy increasingly powerful and intelligent features into CarPlay-enabled vehicles, the screens of which essentially serve as a display for the connected iOS device.
Google copies CarPlay, claims credit for engineering the system
This summer, a year after Apple debuted iOS in the Car, Google introduced its own Android Auto, a direct copy of Apple's CarPlay concept and implementation. Google's version exposes a more complex and involved user interface, although the search giant has not yet pursued any plans to directly inject advertising into Android Auto.
Google's engineers presented their efforts during the company's IO conference as if they represented an original, unprecedented undertaking, describing Android Auto's CarPlay features as if they had independently originated at Google.
By implementing Apple's CarPlay's device-centric strategy rather than pursuing a carputer design like Microsoft or Blackberry's QNX, Android Auto can similarly work on the same kinds of in-dash hardware carmakers are already using, without needing to convince QNX licensees to switch to Android.
That's also good news for Apple, because it creates a level playing field for all vendors rather than erecting barriers where certain new vehicles only work with a specific phone-to-car integration system. It will also make it easier for Apple to adopt any new features initiated by Android, such as extended support for deeper integration into automotive control systems such as door locks, climate control and system monitoring. Apple has already patented geofenced, automotive remote control features.
Virtually all of the carmakers committed to one system have also thrown in support for the other, as both systems are relatively easy to support due to their similarity. Microsoft has also introduced its own CarPlay-like implementation for Windows Phone, which ironically wasn't supported at all in Microsoft's original Ford Sync system.