Apple in talks with UK banks to launch Apple Pay in early 2015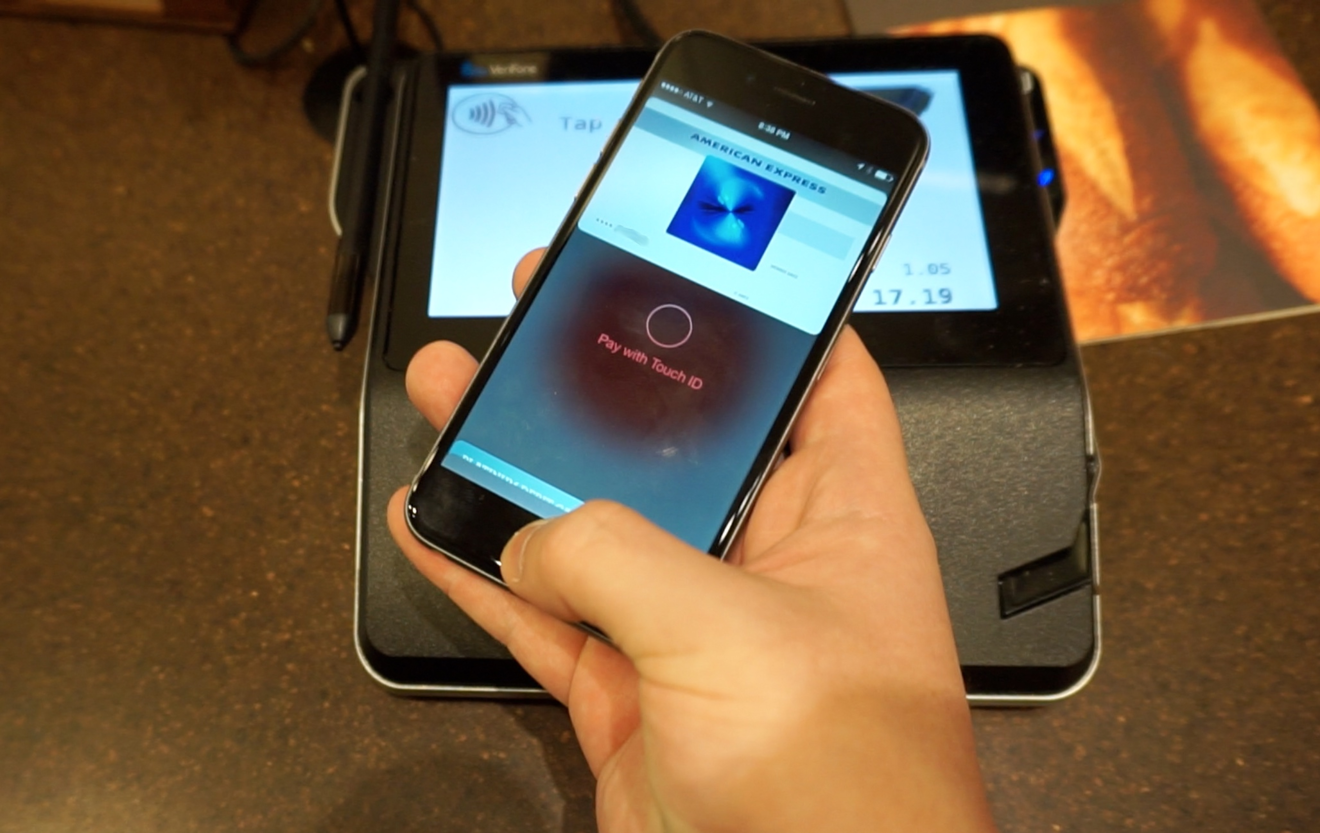 AppleInsider is supported by its audience and may earn commission as an Amazon Associate and affiliate partner on qualifying purchases. These affiliate partnerships do not influence our editorial content.
The international rollout of Apple Pay is likely to begin in early 2015, as Apple is said to be in talks with banks in the U.K. to debut its mobile payments service in the coming months.
Apple hopes to launch Apple Pay in the first half of 2015, according to The Telegraph which cited unnamed sources familiar with the ongoing talks. Negotiations are said to be "tricky," as at least one of Britain's biggest banks is reportedly reluctant to share too much information with Apple to launch its tap-to-pay service.
"It is understood the bank is uncomfortable with the amount of personal and financial information Apple wants to collect about its customers," the report said. "Some executives fear Apple Pay and the data it delivers to Apple could serve as a beachhead for an invasion of the banking industry."
Apple Pay has already gotten off to a blockbuster start in the U.S., where it launched in October and quickly became the largest NFC-based mobile payment service in a market where numerous competitors were already established. In November, Apple Pay accounted for 1 percent of all digital payment dollars.
Apple Pay is currently limited to the U.S., but job listings in both Europe and China suggest an international rollout is in the works. Apple has not given any specific launch windows for international availability, however.
Because Apple Pay relies on established near-field communication technology, users have found that they can already use the capability at some NFC terminals internationally. But the tap-to-pay functionality found in the iPhone 6 and iPhone 6 Plus is only operational if the device is set up properly with American credit cards.
But the fact that Apple Pay is already compatible with global systems highlights the fact that the international roll-out of Apple's mobile payments service is not hampered by technology or point-of-sale systems. Rather. Apple must forge agreements with banks and credit card issuers to ensure compatibility around the world.