Apple Watch predicted to account for 36% of company's revenue growth in 2015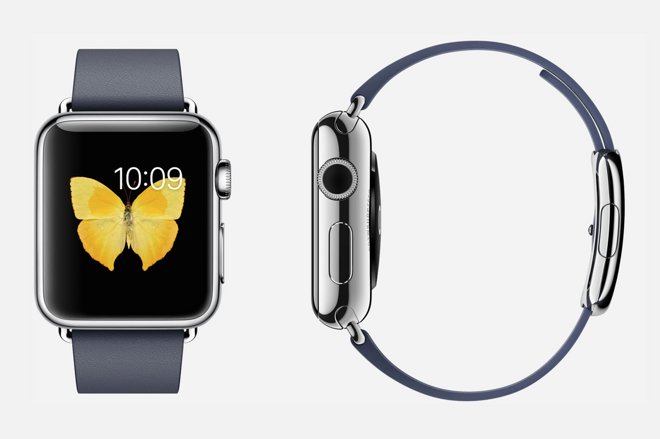 AppleInsider may earn an affiliate commission on purchases made through links on our site.
The Apple Watch is expected to be a significant part of Apple's growth story in calendar year 2015, according to research firm Evercore, which advised investors to buy in to AAPL stock ahead of the wearable device's imminent launch.
Evercore analyst Rob Cihra said in a note to investors on Monday, a copy of which was provided to AppleInsider, that he believes the Apple Watch will launch around March, and will achieve an average selling price of $500.
At that price, and with some nine months to sell in calendar 2015, he expects the Apple Watch will be a "meaningful" addition to the company's bottom line. Specifically, he predicts that the Apple Watch will add 4 percent to its calendar 2015 revenue, and will account for 36 percent of its growth over 2014.

Unsurprisingly, Cihra predicts that the lion's share of Apple's 2015 growth will still come from the iPhone, representing more than 60 percent. But he also believes the Apple Watch will be a hit right out of the gate, helping to boost Apple's price to earnings ratio as the company enters a new product category.
His forecast calls for total Apple Watch shipments of 18.5 million units this year, and 22.9 million more in calendar 2016. That would equate to a 5 percent attach rate for Apple's iPhone installed base — Â an estimate that Cihra himself called conservative.
In contrast, the iPad saw an astonishing 20 percent attach rate at launch. But Cihra noted that the iPad was a standalone product with greater market potential, while the Apple Watch will at first only be usable by those who already own an iPhone.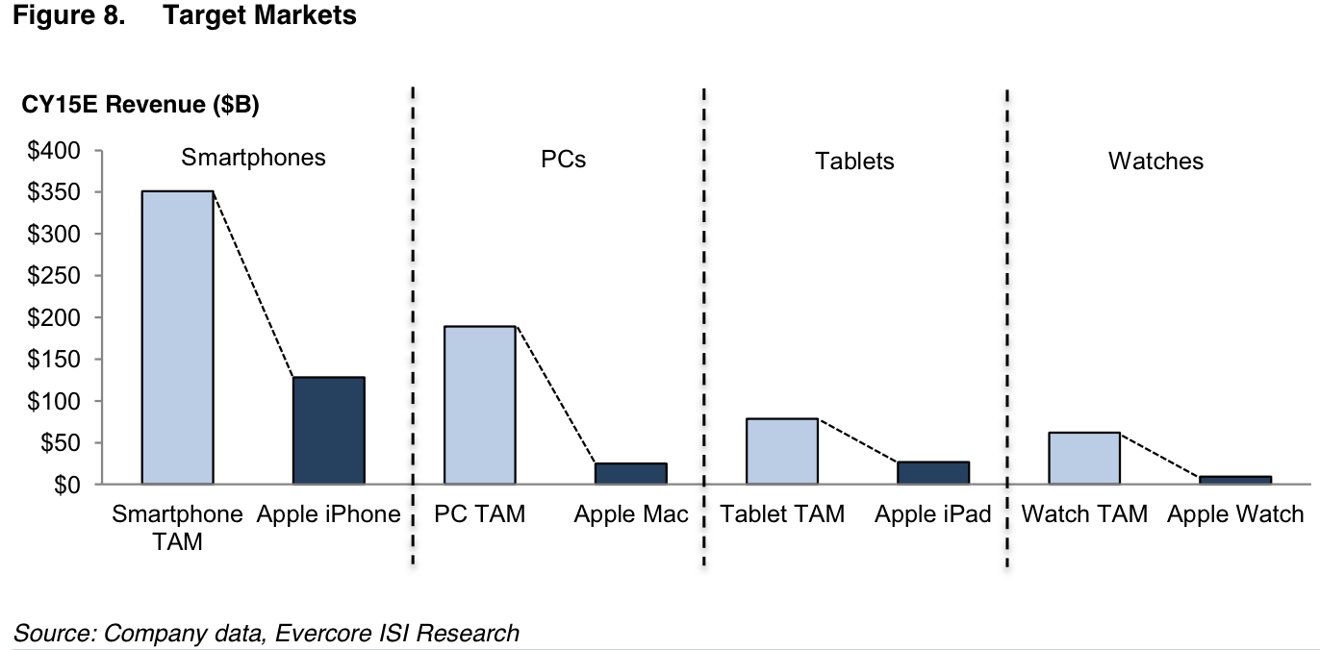 For the larger wearable devices market, Cihra said the biggest hurdles for electronics makers are creating small, usable devices that are fashionable. But those are the two areas where the analyst believes the Apple Watch is the strongest product.
"(Apple has a) proven ability to develop intuitive software UIs and design tech products that are fashionable as they are functional," he wrote. "We think focusing on smartwatch specs misses this 'fashion intangible,' likely the most important factor in ultimate adoption, yet we see Apple as the one company that could make smartwatches cool."
Evercore has reiterated its "buy" rating for AAPL stock with a price target of $135.