AT&T follows T-Mobile with new 'Rollover Data' offering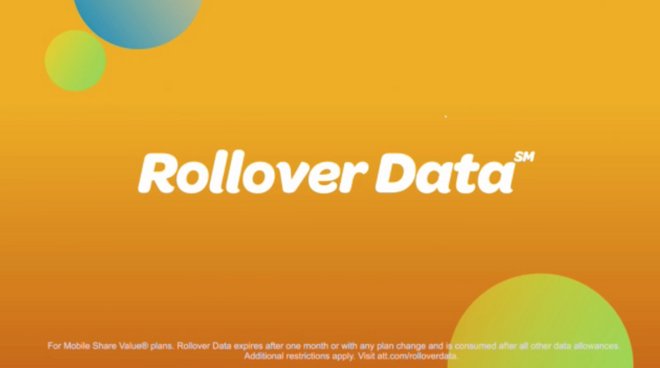 AppleInsider may earn an affiliate commission on purchases made through links on our site.
Mega-carrier AT&T is the latest U.S. wireless provider to turn to mobile data as a market differentiator, introducing a new "Rollover Data" program that allows subscribers to stockpile unused megabytes much like older plans that included rollover calling minutes.
AT&T will enable rollover data for all new and current Mobile Share Value customers beginning on Jan. 25. Each of those subscribers will be automatically enrolled, and the service will not come with an additional fee.
"Rollover Data is an added benefit of being an AT&T Mobile Share Value customer and it's just another way that we're saying thanks to our more than 50 million plus Mobile Share Value subscribers," AT&T Mobility chief Glenn Lurie said in a release. "We're providing even more value and flexibility, and the best part is it's simple, shareable and easy to track for our customers. All Mobile Share Value customers get this automatically."
Rollover data can be shared with any other subscriber in the same Mobile Share Value plan. It is worth noting that rollover data will not be allowed to accrue for multiple months — Â any extra data not used in the following month will be lost.
AT&T's announcement comes less than one month after smaller rival T-Mobile unveiled its own "Data Stash" initiative, which comes with a few key differences. Notably, each Data Stash-eligible plan will come with 10 gigabytes of free data, and T-Mobile will allow customers to accrue an unlimited amount of data over a 12-month period.