ShowStoppers @ CES highlights industry focus on home automation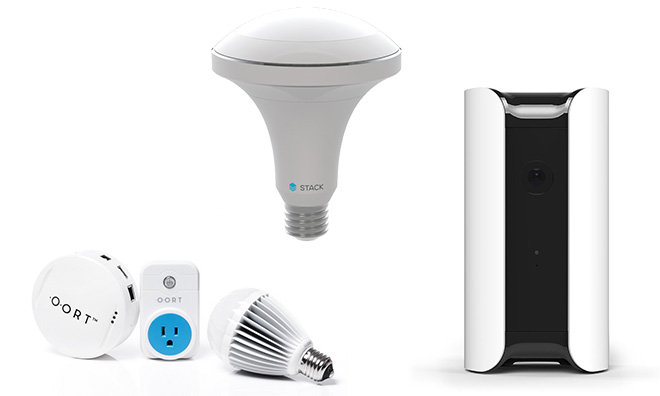 This year's ShowStoppers @ CES event was chock-full of new and novel products marketed across a range of tech segments, but the main theme centered around smart home products, with startups showing off everything from LED light bulbs to ambitious "Internet of Things" solutions.
The annual ShowStoppers @ CES expo-within-an-expo, held away from the hustle and bustle of the main showroom floor, is an opportunity for startups and fringe device makers to get some time in the spotlight. AppleInsider was able to get a first-hand look at the little-known tech ideas that may grow up to be the next big thing.
Canary home security system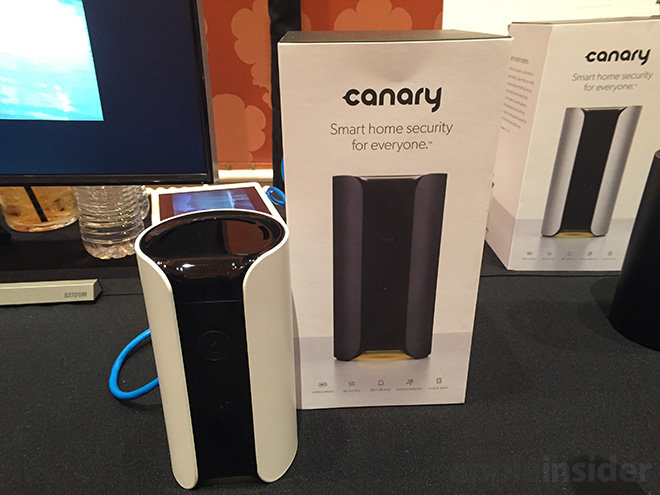 An Indiegogo crowd funding graduate featured by AppleInsider last July, New York-based startup Canary is in the final stages of prepping its eponymous smart home security device for shipping. Ahead of an anticipated launch next week, the firm trotted out working units at ShowStoppers.
As a final product, Canary looks to have delivered on many of its promises, including basic computer vision and machine learning functions that let the device "learn" to ignore common events that would otherwise trigger an alarm. Examples include free roaming pets, sunlight casting shadows across a room, reflections and even people.
Encased within the small, cylinder-shaped device is a vast array of sensors, including a 1080p HD camera with night vision and motion detection capabilities, a three-axis accelerometer and ambient light sensor. More exotic components measure temperature, humidity and air quality.
If the camera picks up movement, users can quickly scan events stored on Canary Cloud and, if necessary, activate an internal 90 decibel siren remotely.
Canary is priced at $249, comes in black, silver and white colors and is available for preorder through the company's website.
Stack Lighting Alba lightbulb
Stack Lighting looks to cut down on in-home energy usage with Alba, a product the company refers to as the "world's first responsive lightbulb."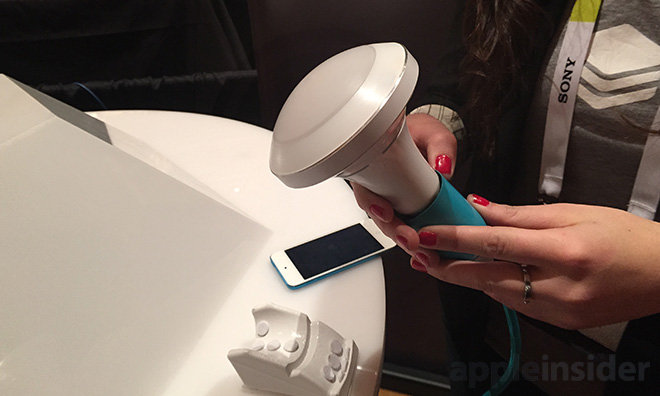 Applying data from onboard motion and ambient light sensors to a machine learning algorithm, Alba is able to turn itself on and off, adjust brightness and shift color temperature according to preset variables and normal usage patterns.
For example, Alba will shut off if it determines that a room is empty, or dim itself when activated late at night, depending on previous user intervention. Alternatively, users can manually control bulbs with an iOS app, setting alarms and parameters for different bulbs throughout the house.
Perhaps best of all, Stack plans to build in HomeKit integration for Alba, meaning iOS device users will be able to control the bulb via Siri and tie it into existing smart home infrastructures.
Alba ships this spring for $60 per bulb or in a starter kit including two BR-30 bulbs and a Wi-Fi hub for $150. Stack intends to roll out other common lightbulb formats as the year progresses.
Oort
Oort is an ambitious project to control a fleet of smart home devices, as well as any element in what is commonly referred to as the "Internet of things," via wireless protocols.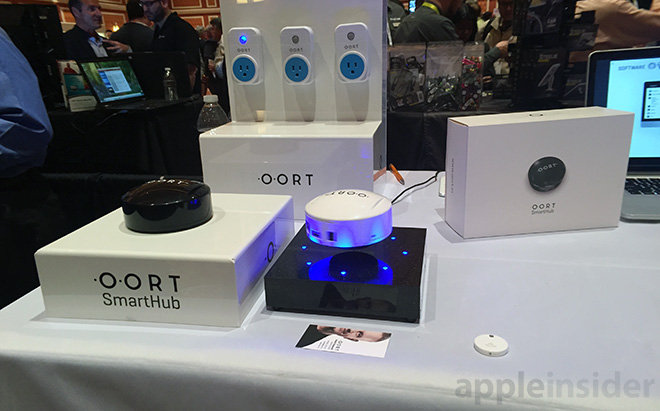 Unlike other hub-based systems, oort uses the super efficient Bluetooth LE protocol to gather smart home device data and send out user commands or programs. Oort is banking on BLE becoming the de facto standard for IoT, but recognizes the need for flexible device monitoring and control, which is why each hub incorporates Wi-Fi connectivity for out-of-the-house communications.
The team behind oort prototyped a variety of devices — lights, air quality sensors, small beacon tags, smart outlets and more — to get things started, each having an integral part in the home or a user's daily life.
For now, oort's consumer product line is restricted to a remote-controlled LED lightbulb, a smart finder tag for locating lost objects and an energy-monitoring remotely controlled electrical outlet. In an interesting use case, oort managed to put a controller in a coffee maker made by Philips, a sort of proof of concept that its technology can work with partner OEMs.
AppleInsider has affiliate partnerships and may earn commission on products purchased through affiliate links. These partnerships do not influence our editorial content.