Chevy's 2016 Volt hybrid electric car will feature support for Apple's CarPlay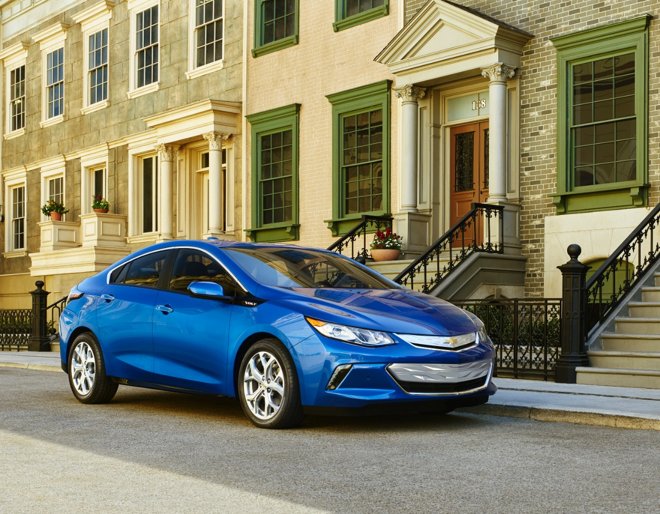 AppleInsider may earn an affiliate commission on purchases made through links on our site.
Chevrolet took the wraps off its new 2016 Volt at the North American International Auto Show on Monday, revealing that the next-generation electric vehicle will feature support for Apple's CarPlay in its infotainment system.
The new 2016 Volt was on display on the show floor, and The Verge spotted mention of CarPlay in the vehicle's dash. Support for general Bluetooth and MirrorLink was also featured, and there was one glaring omission: Android Auto.
Things could change before the new Volt launches in mid-2016, however, as Chevy's official press release made no mention of CarPlay, despite its inclusion in the vehicle's settings menu on the show floor.
The all-new Voltec extended range electric vehicle system found in the 2016 Chevrolet Volt will feature a range of more than 400 miles, 50 of those in all-electric mode. Chevy says the average driver will be able to get 1,000 miles between gas fill-ups, with regular electric recharging every night.
The 2016 Volt features a new 192-cell/18.4-kWh lithium-ion battery pack, and a new, 111-kW, two-motor drive unit. It's said to be up to 12 percent more efficient than its predecessor, and approximately 100 pounds lighter than the previous system, all while going from 0 to 60 miles per hour in 8.4 seconds.
"The improvements in the efficiency and performance of the 2016 Volt are driven by what owners said they wanted in the next-generation model: more range, better fuel economy and stronger acceleration," said Andrew Farah, vehicle chief engineer. "Building on General Motors' industry leading battery and drive-unit technologies, we've delivered all of that, while also making the Volt more refined and fun to drive."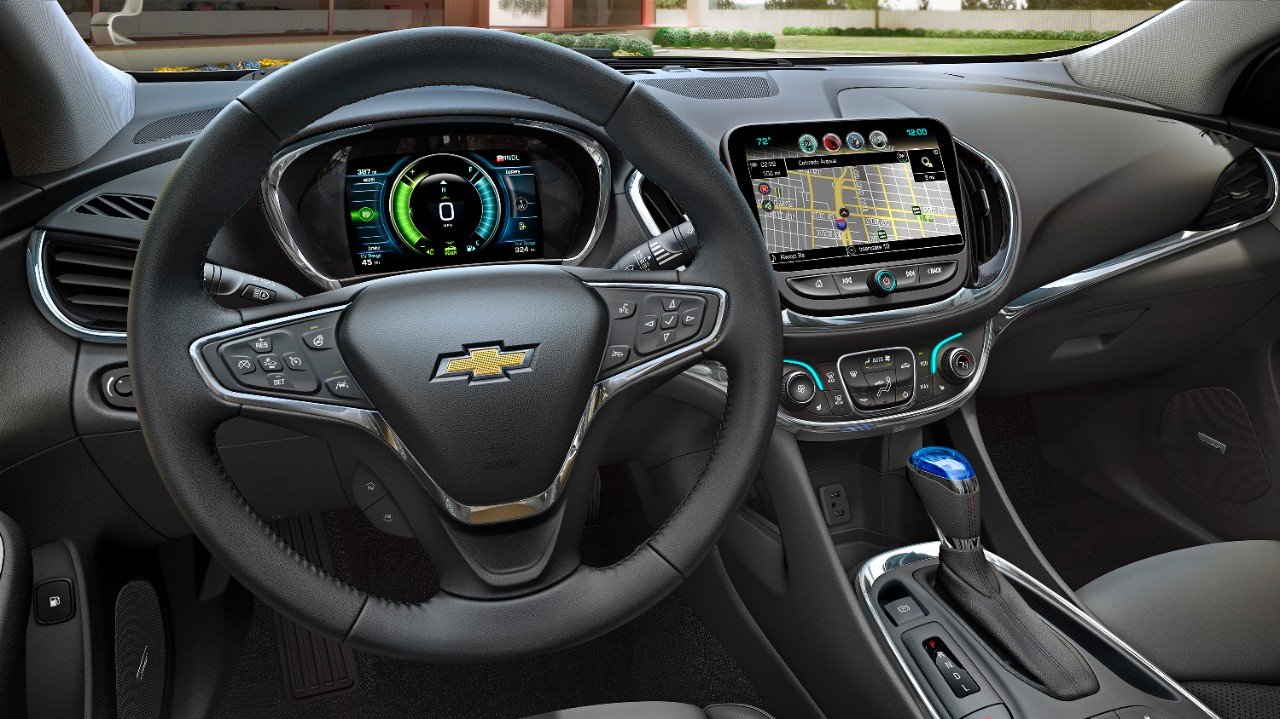 Pricing on the new Volt, including how much an upgraded infotainment system with CarPlay support might cost, was not announced on Monday.
Chevy will join Volkswagen in introducing CarPlay in its built-in car entertainment systems with new models debuting this year. Other supporting manufacturers, albeit with less specifics about availability, are Ferrari, Mercedes-Benz, Volvo, BMW, Ford, General Motors, Honda, Hyundai Motor Company, Jaguar, Land Rover, Kia, Mitsubishi, Nissan, PSA Peugeot Citroën, Subaru, Suzuki and Toyota.
Apple's much-anticipated in-car iOS solution grants users access to iPhone functions like music, navigation, messages, phone and more via specialized physical and onscreen car controls. Looking to minimize distractions, CarPlay features a steering wheel-mounted Siri button for voice control, large iOS-styled icons and app integration.