Apple develops sensor-laden glass to monitor, analyze device treatment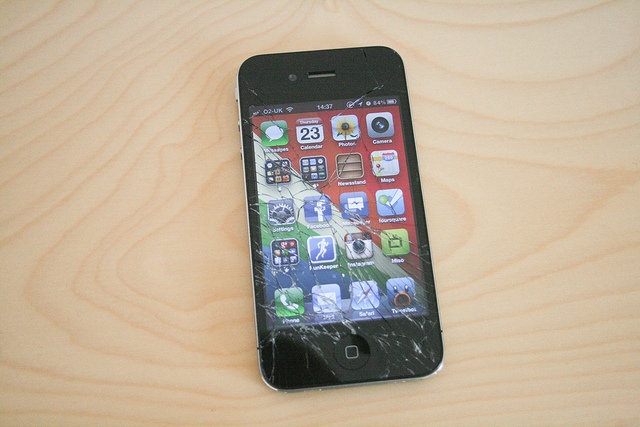 AppleInsider may earn an affiliate commission on purchases made through links on our site.
It could soon be more difficult to fool Genius Bar employees into servicing an iPhone or iPad under warranty after it has been carelessly dropped by the user, even without physical damage, as Apple has won a patent for embedding sensors into devices' cover glass to record strain on the part from twists and drops.
The patent, simply entitled "Embedded Data Acquisition," describes a method in which a number of sensors could be embedded directly into the glass to detect and record forces that act upon the glass. This is preferable to the current method of attaching external sensors to the glass, Apple argues, because those sensors tend to become detached when the glass impacts a hard surface.
Apple primarily imagines using this new instrumentation for manufacturing and product development purposes, gathering more detailed data from drop and impact tests. Information from embedded piezoelectric sensors would be recorded to a device's internal memory and made accessible for engineers to more fully understand the stresses that lead glass to crack.
Aside from designing more resilient glass, Apple does discuss a secondary use for this data: determining how devices brought in for service have been treated by their owners.
"(The data) may be used to evaluate a user's treatment of the device," the patent reads. "In particular, if a damaged device is brought in for service, the data from the sensor may be read and evaluated to see what caused the damage. Furthermore, the data may indicate a history (or no history) of rough treatment of the device."
Apple would then use that data, presumably in conjunction with other criteria, in determining whether it should service that device under warranty.
Dhaval Shah, Stephen B. Lynch, and Andrzej Baranski are credited with the invention of Apple's U.S. Patent No. 8,939,037.