Google announces 40 new third-party integrations for Siri competitor Google Now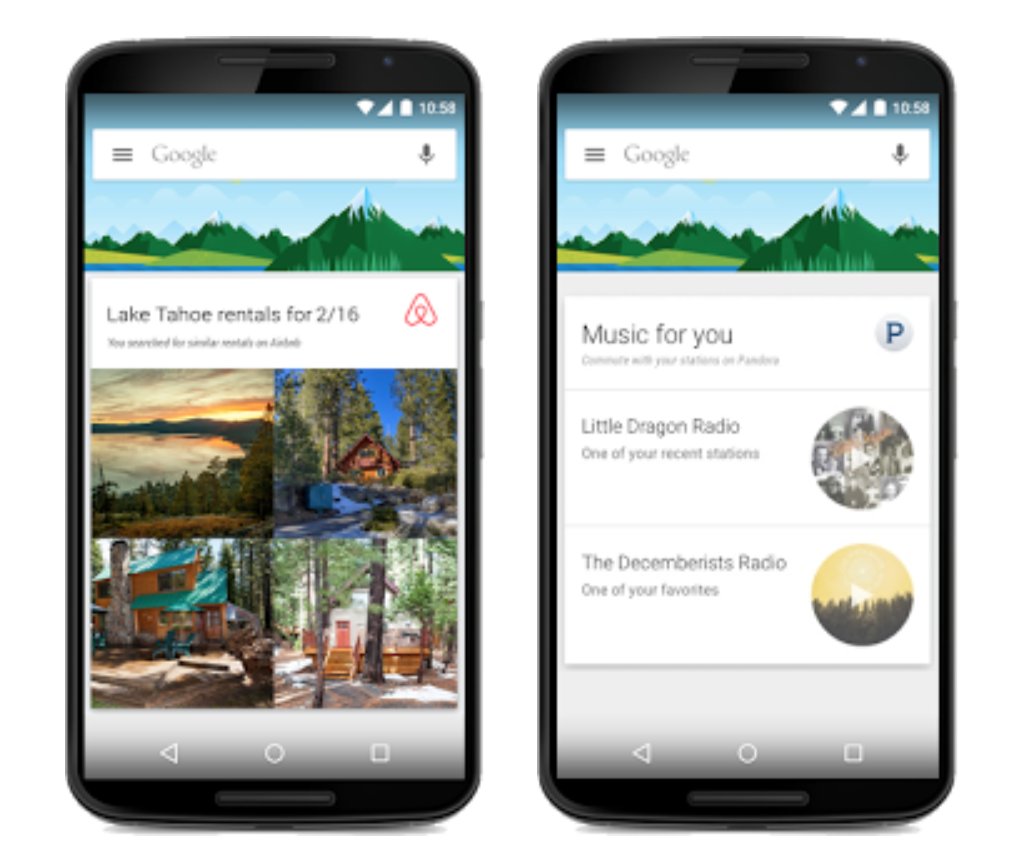 Search giant Google on Friday revealed that it will allow select Android apps to integrate with Google Now — Â the company's answer to Apple's Siri digital assistant — allowing users of services like AirBnB, Pandora, and Lyft to pull that data into Now.
Each of the new apps will be allowed to present context-sensitive information in the form of a Now card, rather than relying on system notifications. Pandora could surface music recommendations during users' commuting time, for instance, while Lyft might populate a card for ordering a ride when the user arrives at an airport.
Google product manager Aparna Chennapragada said in a blog post that the new cards would be made available over the "next few weeks." There is no word on when, or if, Google will open up Now to the general population of developers or bring the features to its iOS app.
The full list of new Now partners includes AirBnB, Instacart, Pandora, Shazam, Lyft, TripAdvisor, Kayak, eBay, Walgreens, Ford, Waze, Strava, Duolingo, Mint, The Economist, The Guardian, Bellyflop, Coinbase, Redfin, Zillow, Life360, HootSuite, Wattpad, Runtastic, Delivery Hero, Hailo, mytaxi, busuu, ESPN, Housing, Meru Cabs, Shaadi, The Economic Times, CookPad, SmartNews, Suumo, BookMyShow, and Lincoln.
Apple has long been rumored to be considering expanding the Siri API, though such a change has yet to materialize. The company did add a number of new features to Siri in iOS 8, including integration with Shazam.