Apple reportedly learning how to develop self-driving electric cars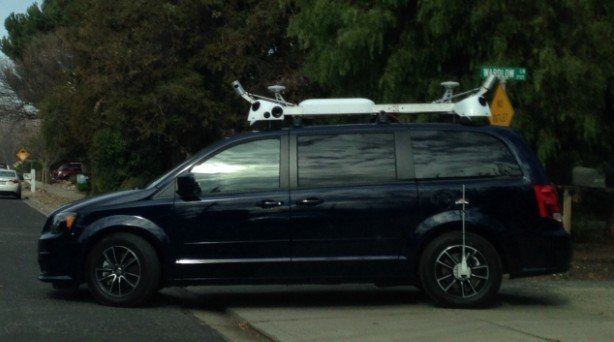 In the latest high-profile claim surrounding Apple's rumored electric car project, Reuters on Saturday cited sources who believe the company has been interacting with automotive suppliers and car manufactures in an attempt to learn how to develop an autonomous car.
People familiar with the project are saying Apple is focused on designing an entire vehicle, not just automotive software or individual components. The company is said to be picking the brains of experts in the automotive field, but has expressed no interest in combustion engine technology or conventional manufacturing methods.
Instead, an auto industry source is telling Reuters that Apple is primarily focused at this time on the "software game."
"It's all about autonomous driving," that person say, explaining that there is big money to be made from a software operating system for a self-driving vehicle, in addition to supportive services for autonomous driving like high-definition mapping, car-sharing and electric car recharging services.
It's suggested that Apple may take a similar approach with automobiles that it did with Apple Watch, whereby it consulted Swiss watchmakers early in the process but ultimately pursued a go-it-alone strategy and turned to poaching talent from top watchmaking brands.
The report comes on the heels of a similar claims Friday by other major news outlets, including one from the Wall Street Journal stating that Apple has codenamed the project "Titan," and that "several hundred" employees are part of the development team.
A few hours earlier in the day, a similar missive from the Financial Times claimed that Apple is operating a "top-secret research lab" staffed with automotive executives, including former Mercedes-Benz R&D chief Johann Jungwirth, who joined Apple as a Mac systems engineering leader last fall.
But in its report Saturday, Reuters cited a spokesman for Daimler (the parent company of Mercedes-Benz) as saying that the team of engineers which developed an autonomous car for Mercedes-Benz remains largely intact, and that Jungwirth mainly specialized in integrating smartphone functionality and developing advanced user experiences when he was with the car maker.
Meanwhile, there have also been reports that Apple design chief Jony Ive has been personally involved in recruiting top automotive executives, with Tesla CEO Elon Musk recently revealing that Apple has tried "very hard" to poach engineers from the electric carmaker, offering $250,000 bonuses and 60 percent pay raises.
As more voices add to the chorus of reports on what Apple will or won't do in the automotive industry, readers can review earlier reports and trace the breadcrumb trail on our Apple Car topics page.