Adobe Photoshop celebrates 25 years of image editing history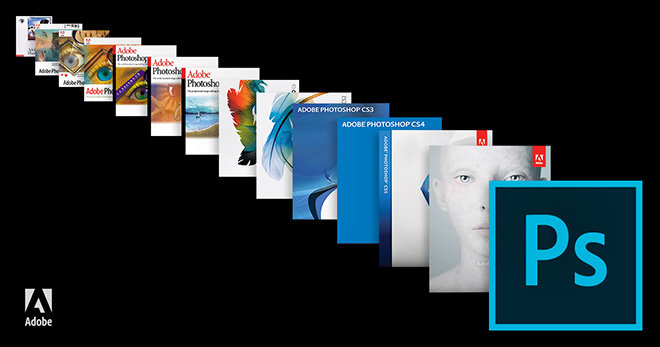 Adobe's Photoshop notched another milestone when it turned 25 years old on Thursday, marking a quarter century since the venerable software brought digital image editing to the masses as a Mac exclusive.
Apple's ties to Photoshop go back to the beginning. In 1987, then-PhD student Thomas Knoll used his monochrome Macintosh Plus to program a simple grayscale pixel imaging program called Display, laying the foundation for what would become Photoshop under Adobe license in 1989.
With the help of his brother John, who worked for LucasFilm's Industrial Light & Magic at the time, Knoll and Adobe released the first edition of Photoshop in 1990 on Apple's Macintosh platform.
"For 25 years, Photoshop has inspired artists and designers to craft images of stunning beauty and reality-bending creativity," said Shantanu Narayen, Adobe president and CEO. "From desktop publishing, to fashion photography, movie production, website design, mobile app creation and now 3D Printing, Photoshop continues to redefine industries and creative possibilities. And today that Photoshop magic is available to millions of new users, thanks to Adobe Creative Cloud."
Adobe has created a special webpage dedicated to Photoshop's 25th anniversary that features an interview with Thomas Knoll and highlights works from prominent artists who use the program. Knoll will participate in a Reddit Ask Me Anything session at 2 p.m. Pacific on Thursday.
The company also released a new TV commercial celebrating the occasion, with images from movies that used Photoshop in their making, including Avatar, Gone Girl, How to Train Your Dragon 2 and Shrek.
Finally, Adobe is running a contest through its Behance online sharing platform to showcase 25 visual artists under the age of 25 who use Photoshop. Participants can upload projects to Behance using the tag "Ps25Under25" for a chance to be featured for two weeks on Photoshop's official Instagram feed.
From humble beginnings, Photoshop has grown into a dominant force in creativity that now includes mobile apps. Last year, Adobe launched Lightroom for iPhone and Photoshop Mix, bringing powerful, purpose-built image editing to Apple's mobile devices.
In May 2013, Adobe ditched its traditional per-license pricing model and turned Photoshop, Illustrator, Typekit and more into subscription-only services. Photoshop is now offered as part of the Creative Cloud Photography Plan, which comes in at $9.99 per month and includes the latest Photoshop CC version, Lightroom and access to various iOS apps.