Rumor: Tim Cook reveals waterproofing on Apple Watch has improved since unveiling, can be worn in shower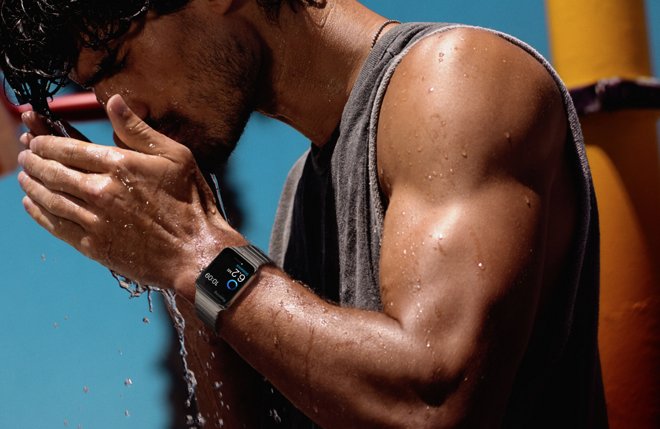 AppleInsider may earn an affiliate commission on purchases made through links on our site.
Apple Chief Executive Tim Cook was reportedly overheard telling a retail employee in Germany that he wears his Apple Watch in the shower, which would suggest that the water resistance of the wrist-worn device has changed since it was first announced last year.
Apparently speaking to employees at an Apple Store in Berlin, Cook is rumored to have said that he wears his Apple Watch everywhere, "even in the shower," according to iGen.fr. If true, that would be a change from last year, when the water resistance of the Apple Watch was not rated high enough for use in the shower.
After the unveiling of the device last year, representatives from Apple told tech journalist David Pogue that the Apple Watch would be fine for wearing in the rain, washing hands, or getting sweat on it during a workout. But at the time, it was not rated for being worn in the shower or while swimming.
Apple has never officially stated or written the water resistance rating for the forthcoming Watch, so it is possible that the specifications have changed before the device's launch. Of course, it's also possible that Cook was simply misheard while on his trip to Berlin.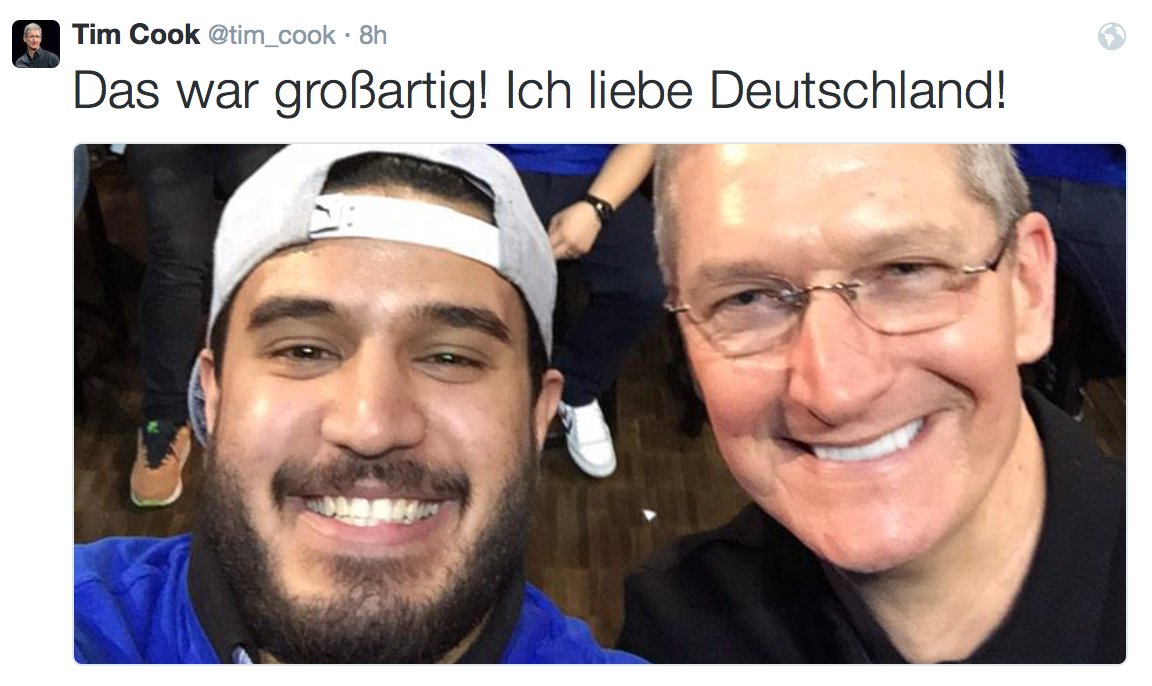 The Apple CEO is also alleged to have told fans that he charges his Apple Watch nightly, which remains on par with what the company said last September.
Cook was also reportedly asked about accessibility with the Apple Watch, and is said to have told an employee that more features for users who are disabled will be added over time. At launch, the Apple Watch will allow all users to handle calls, texts and invoke Siri from the convenience of their wrist.
Finally, Cook is also alleged to have told employees that Apple Pay will arrive in Europe "before the end of the year." Apple Pay at retail is currently only available in the U.S., and is limited to the iPhone 6 and iPhone 6 Plus, though the Apple Watch will also support point-of-sale transactions.