Upcoming Steve Jobs biography dives deep into Apple cofounder's life, features interviews with Tim Cook, Jony Ive, more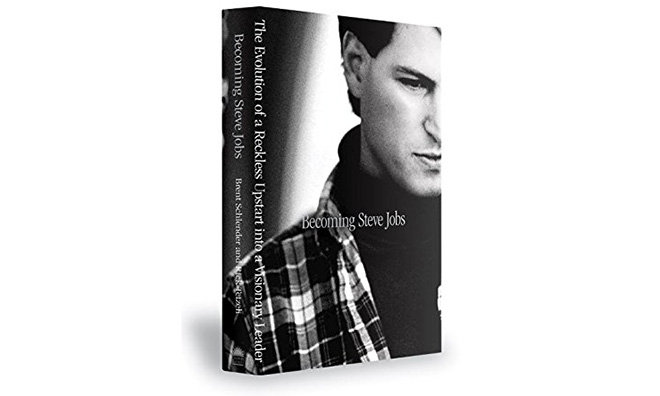 An upcoming biography about Steve Jobs promises an intimate portrait of the late tech guru told through extensive interviews with Jobs' inner circle, including current Apple CEO Tim Cook, SVP of Design Jony Ive and Jobs' widow Laurene Powell Jobs, among others.
The new book, "Becoming Steve Jobs: The Evolution of a Reckless Upstart into a Visionary Leader" by noted technology journalist Brent Schlender and Fast Company executive editor Rick Tetzeli, incorporates 25 year's worth of Jobs interviews with new information from Jobs' family, friends and competitors to paint a more complete picture of the tech luminary's life.
A brilliantly reported, compellingly written book that overturns the conventional view of Steve Jobs— the Jobs that is frozen forever as half genius, half jerk— Becoming Steve Jobs answers the central question about the life and career of the Apple cofounder and CEO: How did a young man so reckless and arrogant that he was exiled from the company he founded become the most effective visionary business leader of our time?
Schlender, who previously worked for The Wall Street Journal and Fortune, established a relationship with Jobs after first meeting the Apple cofounder during his "wilderness period" in 1986. Over the ensuing 25 years, Schlender conducted numerous interviews with Jobs, which are included in the book.
Other interviewees include Apple and Pixar employees including Eddy Cue, John Lasseter and Disney CEO Bob Iger.
Daring Fireball's John Gruber, who was privy to an advance copy of the "Becoming Steve Jobs," said on Monday that it's "the book Steve Jobs that the world deserves," revealing that some of the stories "are going to be sensational."