First look: Microsoft's all-new Office 2016 for Mac public preview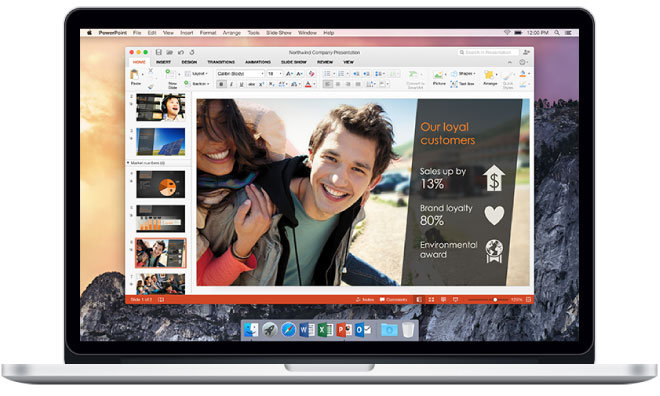 Half a decade after Microsoft's last major update to Office for Mac, the venerable productivity suite returns anew with a Retina redesign, a modern codebase, and a host of new features — and it's available today as a public preview. AppleInsider was given early access to the new apps and brings you a close-up view of Redmond's latest.
If pumping $150 million into a then-dying Apple is the best thing Microsoft's board of directors has ever done for Mac users, appointing Satya Nadella as the third chief executive in company history may come second. Where Gates and Ballmer were focused on destroying rivals, Nadella seems to believe Microsoft can win, even when it loses.
The first sign of detente came last March, with the release of Office for iPad. That launch was unquestionably a Big Deal — there's a non-zero portion of the Windows customer base that remains loyal to Microsoft platforms because of Office, and keeping the tablet versions in-house would have given Surface a significant edge in an increasingly competitive enterprise marketplace.
The thaw continues today as Microsoft rolls out the very first public preview of Office 2016 for Mac, a ground-up rebuild of Word, Excel, PowerPoint, OneNote, and Outlook designed to bring the old warhorses into the modern age.
Welcome to the new Microsoft.
Chatting with AppleInsider earlier this week, Office for iPad and Mac Director of Program Management Eric Wilfrid — one of the last men standing from the original Mac team at Microsoft — seemed particularly proud of his group's latest creation, and he has good reason to be: this new version of Office is thoroughly impressive.
If not necessarily pretty, Office for Mac 2016 is certainly more handsome than its predecessor. The user interface fits in well with Yosemite, including bells and whistles like Retina graphics and support for full screen mode, despite not being quite as Apple-ified as the iPad versions.
Wilfrid was quick to note that while they may not look the same, there's actually "a ton" of code shared between the iOS and Mac clients. None of the resources poured into the iPad apps were wasted, a fact that's particularly evident when looking at PowerPoint's rejiggered Presenter view, which Wilfrid said is based in large part on work done for the iPad port.
"It has made our job a lot easier," Wilfrid said of the tight relationship between iOS and OS X. Using similar technologies, "by default we can just get the goodness everywhere."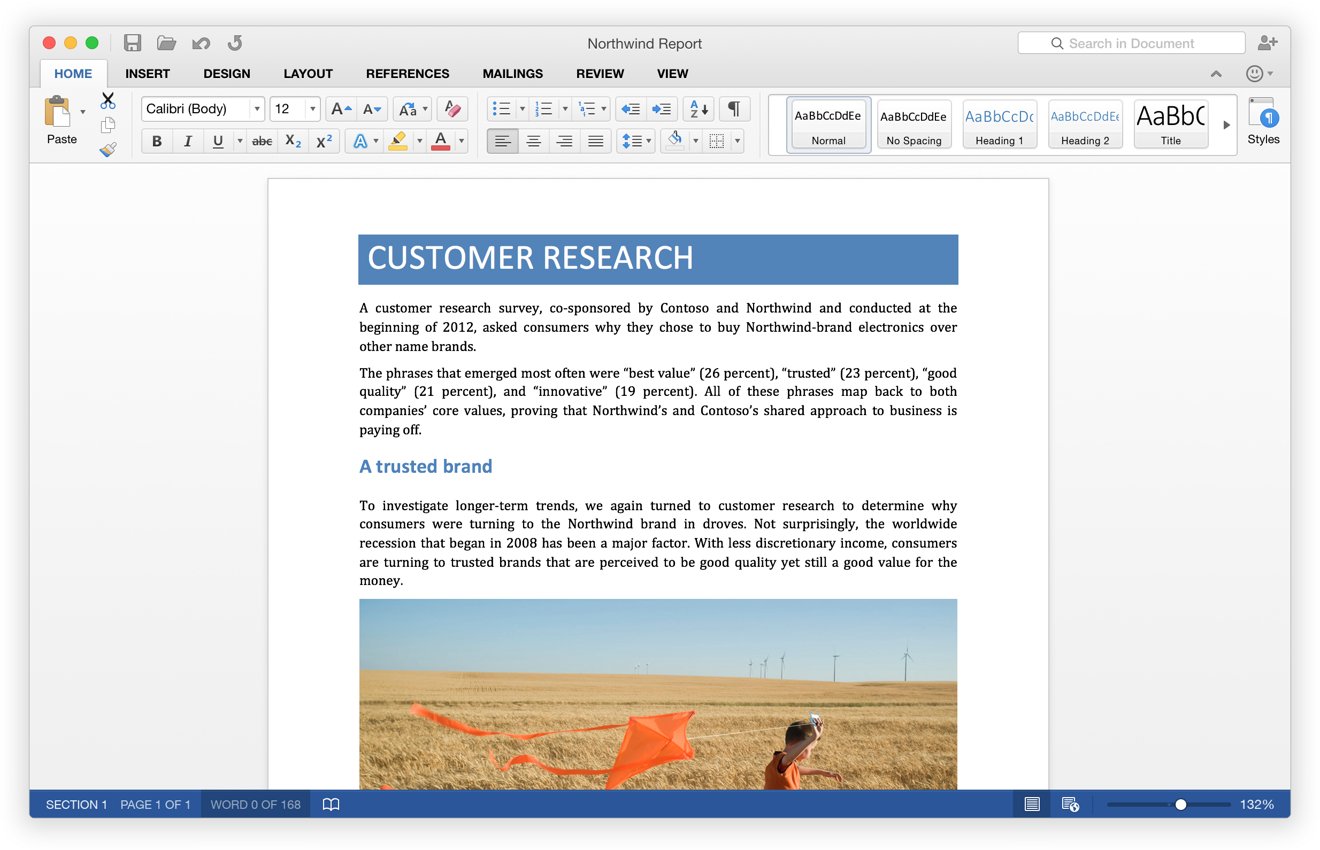 Cloud connectivity is a central tenet of the "Microsoft everywhere" strategy that drove the company to create all-new clients for iOS and the Mac, and users who frequently hop between platforms will be pleasantly surprised to see it used not just for synchronizing documents, but for enabling small interactions that make things easier.
One example can be seen in the redesigned Open dialog. Taking a cue from their mobile brethren, the new Mac apps feature an updated "Recents" tab that automatically surfaces the user's most recently-opened documents, regardless of platform — edit a document in Word for iPad, and it will appear at the top of the list in Word for Mac.
The cloud enhances collaboration as well. Users can now invite colleagues to author Word and PowerPoint documents together, with changes propagating between clients in near-realtime and threaded edit comments that make it much easier to keep track of who's doing what.
Spreadsheet jockeys will be happy to hear that Excel 2016 for Mac supports Excel 2013 functions, and some other Windows-only features — like slicers — have also made the jump. The new version even supports Windows keyboard shortcuts, though users can stick with the old Mac-specific shortcuts if they prefer.
Unfortunately, Excel for Mac isn't quite at parity with its Windows counterpart just yet; some nice-to-have options, such as Quick Analysis, are still no-shows.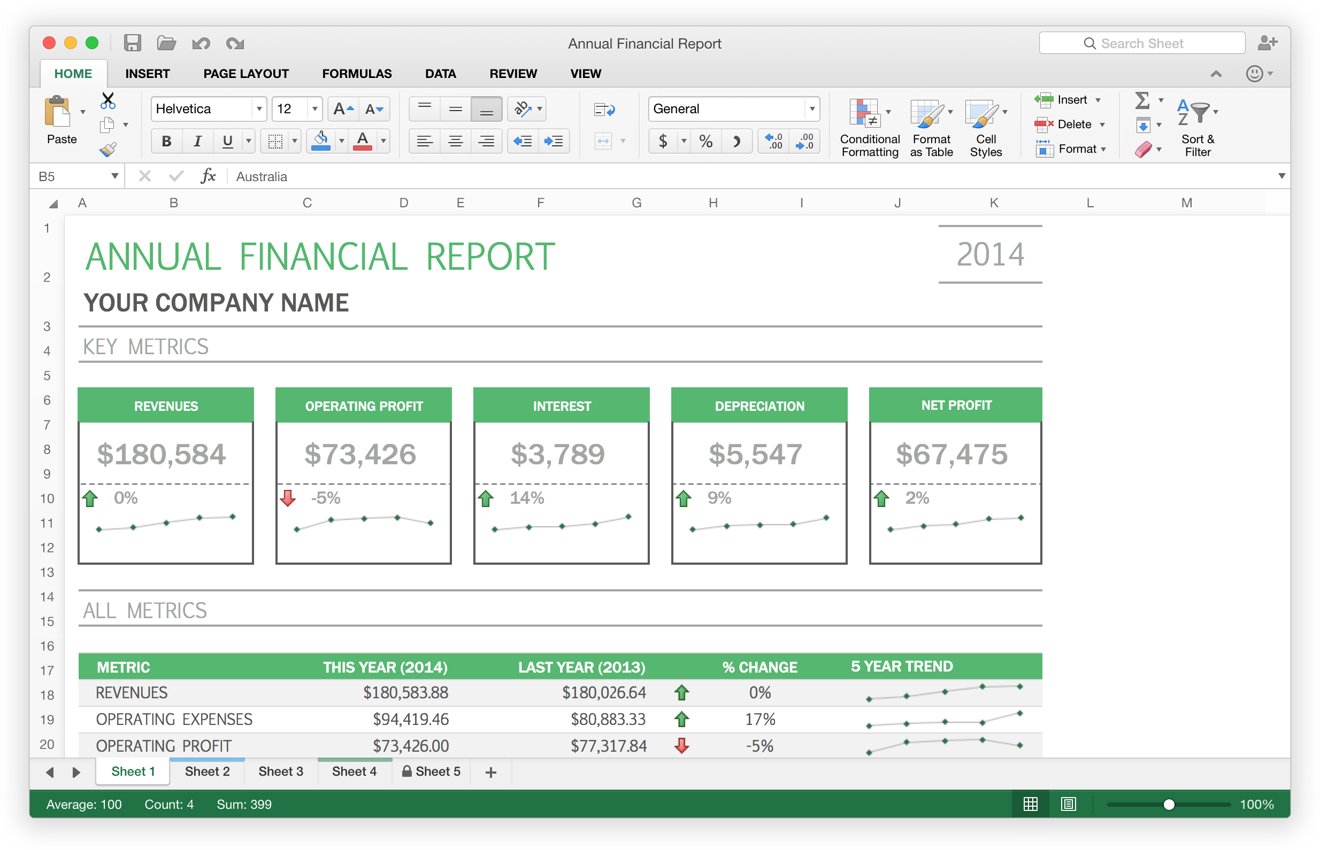 What's next?
The public preview is available for download now, and users won't need an Office 365 subscription during the preview period. It is just that — a preview — and as such Wilfrid cautioned against depending on the betas to run a business, but Microsoft is very interested in gathering feedback from consumers.
To that end, each of the preview apps includes a built-in feedback mechanism that Wilfrid refers to as "send a smile." Users can send congratulations or critiques, and Wilfrid promises that the team will read each and every message.
In all, Office 2016 for Mac is an impressive showing. It may never have been truly gone, but after years of neglect, Microsoft is undoubtedly back on the Mac.