Microsoft Office for iPad launches today, requires Office 365 subscription for editing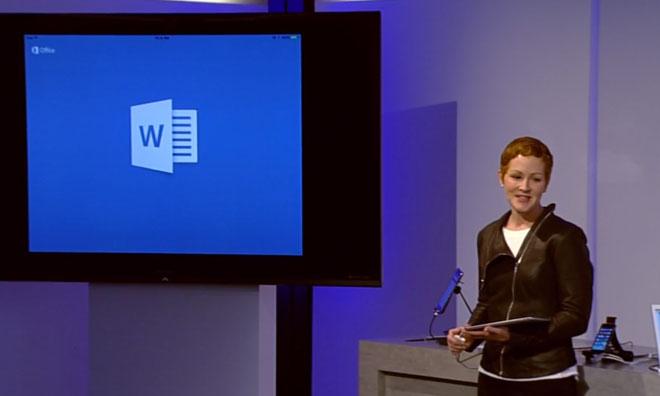 Microsoft on Thursday unveiled a long-awaited version of its Office suite for iPad, bringing productivity applications Word, Excel and PowerPoint to Apple's tablet lineup, requiring users to subscribe to its Office 365 service for editing documents.
Microsoft was quick to emphasize at a media event in San Francisco on Thursday that the new Office for iPad was built from the ground up for Apple's platform. They showcased how documents can be synced to Microsoft's OneDrive cloud service.
Office for iPad will use what Microsoft referred to as a "freemium model," allowing users to install the app view documents, but requiring a subscription to Office 365 to make edits.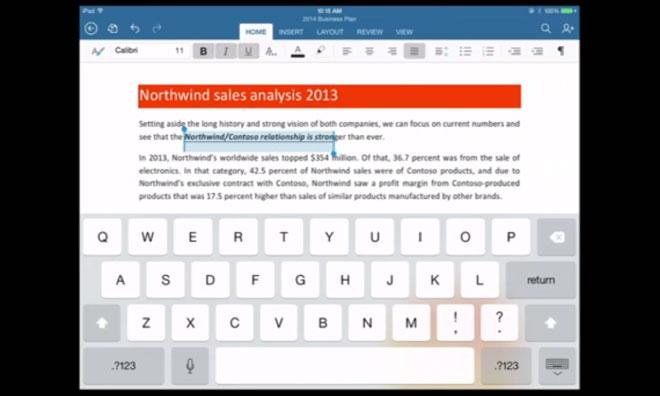 A Thursday's event, Microsoft showed off Word, Excel and PowerPoint, all of which feature the company's trademark "ribbon" menu. Selecting items on the menu will pop up various options for styling and formatting.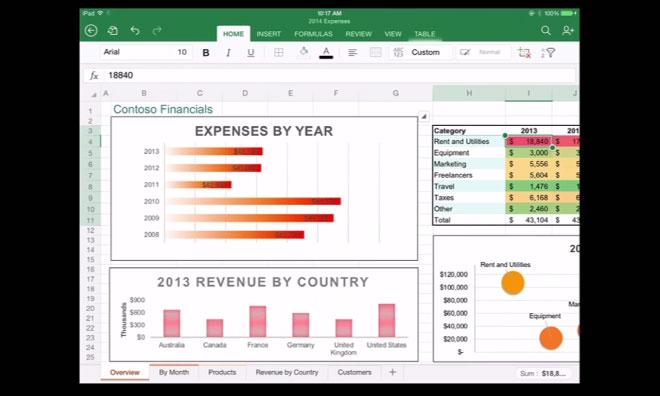 The apps also integrate with one another, as Microsoft showed how an Excel chart can be brought into Word for formatting on charts and images. Excel also features sparkline graphs and a custom keyboard for entering numbers.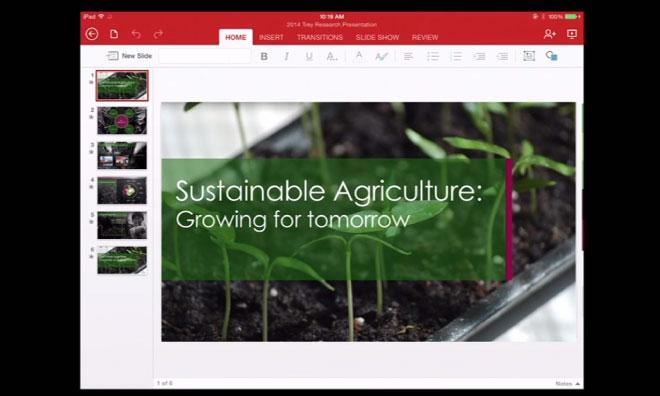 PowerPoint for iPad features transitions and animations between slides, while users can touch and hold on the screen to get a "laser pointer" type of dot on the screen while presenting.
Office for iPad is more full featured than its iPhone counterpart, and Microsoft has pledged full file support with the desktop versions of Office available for both Windows and Mac.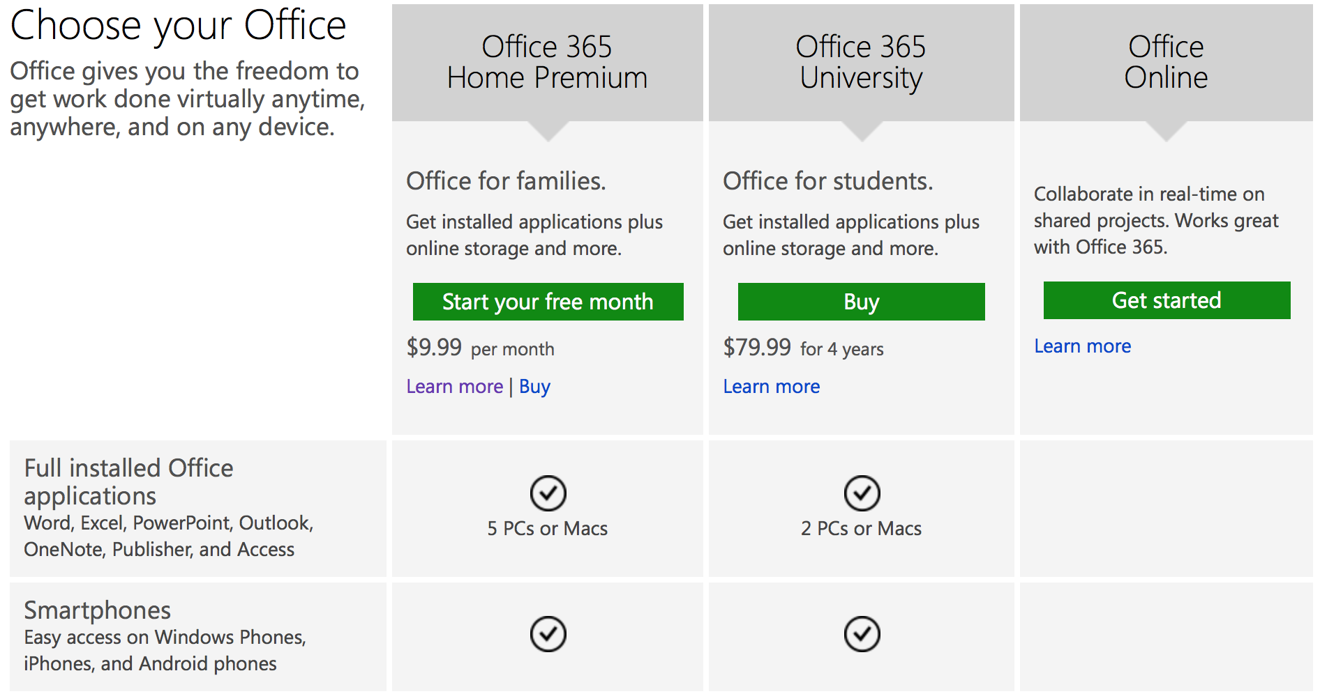 An Office 365 Home Premium subscription required for editing documents runs $99.99 for a full year commitment or $9.99 per month, and allows access on up to five PCs and Macs. Student subscriptions are also available for $79.99 for four years, and are accessible on up to two PCs and Macs. For enterprise users, small business plans start at $5 per user, per month, but access to the desktop versions of Office start at $12.50 per month.