Rumor: 12.9" iPad is latest Apple device claimed to feature next-gen IGZO display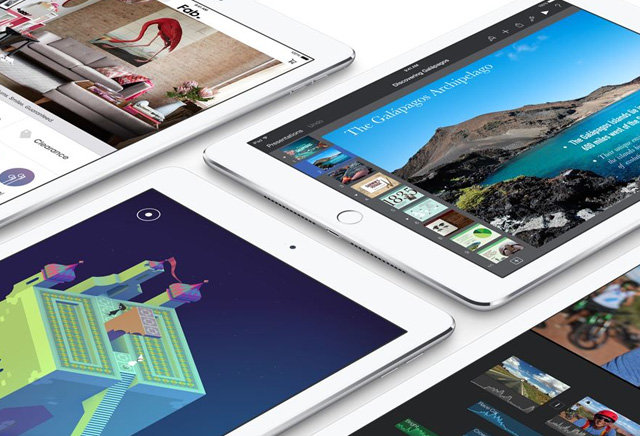 Apple's upcoming 12.9-inch iPad — commonly referred to as the "iPad Pro" — will make use of an oxide LCD, most popularly known as Sharp's IGZO display technology, a new report from the company's supply chain claims.
Citing supply chain sources, the hit-or-miss DigiTimes reported on Thursday that Apple has been testing a variety of technologies, including a-Si and TFT. Oxide, though, was reportedly chosen just recently because it offers the best balance in terms of cost versus performance, and it permits fast response times and high image quality while reducing power consumption.
DigiTimes and its supply chain sources are known for having an unreliable track record in predicting Apple's future product plans, but the publication does on occasion accurately indicate what direction the iPad maker is headed.
Sharp, LG Display, and Samsung Display are said to have sent production samples to Apple. Sharp is poised to be the primary supplier, due to its expertise in oxide, as the company is well-known for its IGZO (indium gallium zinc oxide) panels. Apple is however thought to want a secondary supplier to ensure production is uninterrupted, and LG is speculated to be the leading candidate for that role.
The sources say that suppliers should be locked in soon, and begin producing a limited number of panels around May, entering into mass production in July and August. The people also state that the new iPad won't go into production until sometime in the third quarter, which echoes a another report from this week that indicated the tablet won't enter production until September.
It's also been suggested that Apple still hasn't finalized the design of the iPad Pro, and could add new features geared toward enterprise users. Specifically, it's been said the product could upgrade to USB 3.0, or even add ports for connecting a keyboard and mouse, although that would break with the single-port design philosophy used since the first-generation iPad.
Apple has been rumored to adopt Sharp's IGZO technology in its products for years, though to date it has opted for LCDs with in-plane switching. The panels offer advantages over traditional LCDs, but are also more expensive.
An oxide semiconductor, IGZO is about 10 times faster in electron mobility than an amorphous silicon semiconductor. This allows the technology to consume far less power in operation. IGZO also requires smaller wiring, which also contributes to its lower power consumption.