Upcoming Apple Watch shop at Tokyo's Isetan department store could be permanent display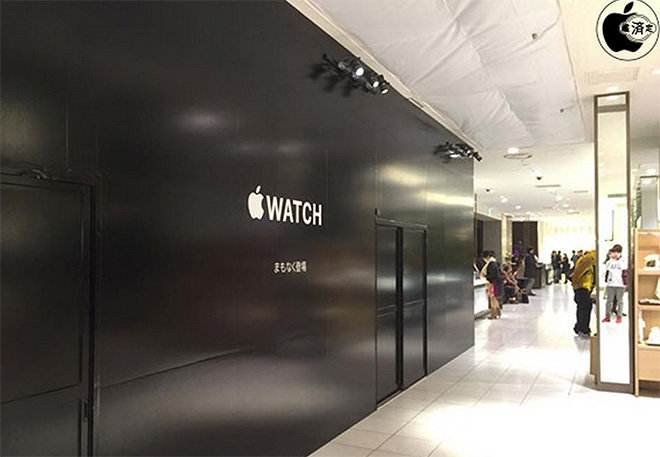 AppleInsider may earn an affiliate commission on purchases made through links on our site.
Apple is constructing a dedicated Apple Watch shop at the trendy Isetan department store in Shinjuku, Tokyo, a display that could become a permanent fixture when the device launches in April.
Spotted by Macotakara, work on an Apple Watch store at Isetan's Shinjuku flagship is underway, with recently erected black protective barriers bearing the device's logo and the words "Coming Soon."
At Isetan, the Apple Watch display area will be located in the accessories section on the first floor near the main entrance, next to Cartier and a jewelry stand selling goods from high-end brands Boucheron, Chaumet, Mauboussin and Tiffany's.
The publication believes Apple's Isetan display might be a semi-permanent fixture given its prominent presence as a dedicated brand outlet within the store's accessories section.
Unlike U.S. chains like Macy's, where browsing customers can pick up items from one area and pay almost anywhere, many department stores in Japan follow a continental style where floor space is segmented by brand, often with dedicated employees. Exceptions to this layout include smaller items like scarves, or expensive products like watches and jewelry, which are collected in showcases and sold alongside similar products.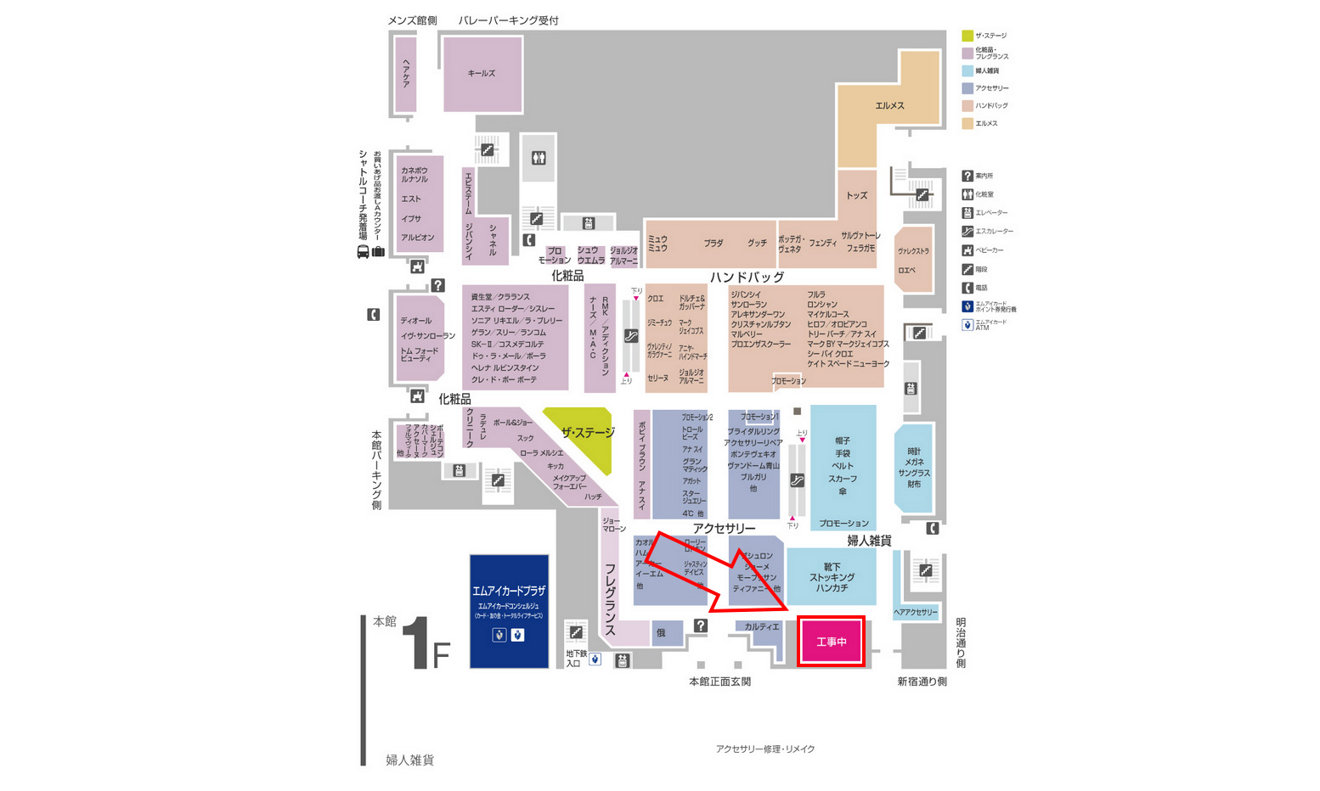 An online floor plan lists the area as being under construction with no expected completion date, though it can be assumed Apple will open the area to customers before the device launches on April 24. Alternatively, the showroom may open in time for Apple's preorder and hands-on preview phase, which is slated to start on April 10.
Rumors have it that Apple will build similar installations into fashionable department stores around the world, including Paris' Galeries Lafayette. Last week, a report surfaced claiming Apple is looking to partner with Nordstrom, but the company has yet to officially comment on the matter.