Upcoming Steve Jobs biography exposes Apple co-founder's final years, succession plans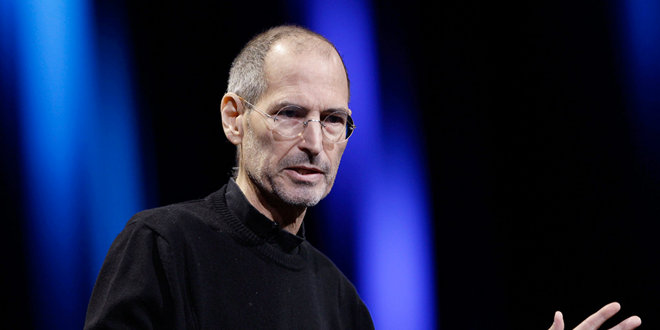 AppleInsider may earn an affiliate commission on purchases made through links on our site.
A new excerpt from the upcoming biography Becoming Steve Jobs illustrates some of the lesser-known aspects of the Apple co-founder's life, including succession plans, his decline, and his involvement with Campus 2, the new Apple headquarters under construction in Cupertino.
In the excerpt, published through Fast Company, Jobs is said to have started thinking about succession as early as 2004, and to that end collaborated with former Yale School of Management professor Joel Podolny on Apple University, the company's school for indoctrinating management into favored methods and philosophies.
"Steve cared deeply about the why," current Apple CEO Tim Cook told authors Brent Schlender and Rick Tetzelii. "The why of the decision. In the younger days I would see him just do something. But as the days went on he would spend more time with me and with other people explaining why he thought or did something, or why he looked at something in a certain way. This was why he came up with Apple U., so we could train and educate the next generation of leaders by teaching them all we had been through, and how we had made the terrible decisions we made and also how we made the really good ones."
Apple's senior vice president of Internet Software and Services, Eddy Cue, noted that Jobs was "working his ass off till the end, in pain," using morphine to remain functional. In his final years Jobs began accelerating preparations to leave the company in a good shape, including founding Apple University, but also talking with Cook about what would happen after his death.
"He didn't want us asking, 'What would Steve do?' He abhorred the way the Disney culture stagnated after Walt Disney's death, and he was determined for that not to happen at Apple," according to Cook.
Jobs called Cook to his house on August 11, 2011 to announce the succession. "He told me he had decided that I should be CEO," Cook remarked to the biography's authors. "I thought then that he thought he was going to live a lot longer when he said this, because we got into a whole level of discussion about what would it mean for me to be CEO with him as a chairman. I asked him, 'What do you really not want to do that you're doing?'"
The pair discussed what level of authority Cook would have, and whether Jobs was sure he wanted to make the decision, since both of them believed that his health was actually improving. He would eventually succumb to pancreatic cancer a few months later, following a weekend in which his condition suddenly and sharply deteriorated.
In the excerpt, Cook is quoted as backing Jobs' decision to pick an inside candidate. "If I were leaving this afternoon I'd recommend an inside candidate, because I don't think there's any way somebody could come in and understand the complexity of what we do and really get the culture in that deep way. And I think Steve knew that it also needed to be somebody that believed in the Beatles concept," he said, referring to Jobs' belief that the Beatles brought out the best in each other while tempering any one person's excesses.
"Apple would not be served well to have a CEO who wanted to or felt like they needed to replace him [Jobs] precisely. I don't think there is such a person, but you could envision people trying. He knew that I would never be so dumb as to do that, or even feel that I needed to do that."
On Campus 2 Jobs is reported to have cooperately closely with Norman Foster Architects on the building's design, applying concepts similar to the design of Pixar's headquarters, as well as Jobs' general product mindset, which was striving towards an ideal form. Construction of a modified design is well underway, and due to be finished in time for 2016 occupancy.
Cook also decried 2011's Walter Isaacson biography — despite it having cooperation from Jobs — calling it a "tremendous disservice," a "rehash," and something that portrayed the executive has a "greedy, selfish egomaniac." As a counter-example, he pointed to an incident in 2009, when he realized that he could potentially be a living liver donor. Jobs flatly refused. "Steve only yelled at me four or five times during the 13 years I knew him, and this was one of them," said Cook.