Jay Z asked Apple's Jimmy Iovine to collaborate on revolutionary streaming platform Tidal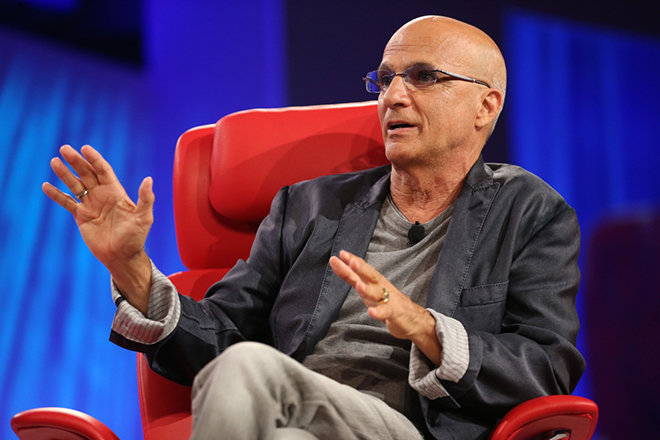 Following Monday's reveal of Jay Z's upcoming music service Tidal, the rap star revealed he was in talks with Beats cofounder and current Apple exec Jimmy Iovine over potentially collaborating on the project.
In an interview with Billboard, Jay Z said he spoke with Iovine, a music recording industry titan, about potentially joining forces to help get Tidal off the ground. The argument, like the goal for Tidal, is that his new service comes to the aid of musicians disenfranchised by current streaming service contracts.
"My thing with Jimmy is, 'Listen, Jimmy; you're Jimmy Iovine, and you're Apple, and truthfully, you're great. You guys are going to do great things with Beats, but ... you know, I don't have to lose in order for you guys to win, and let's just remember that,'" Jay Z told the publication. "Again, I'm not angry. I actually told him, 'Yo, you should be helping me. This is for the artist. These are people that you supported your whole life. You know, this is good.'
Tidal is one of two streaming service arms created by Swedish tech company Aspiro, which was purchased in January by an investment entity backed by Jay Z for a reported $56 million. Set to relaunch later today, Tidal looks to level the playing field for musicians, many of whom are unhappy with streaming music deals arranged by music labels.
Iovine supposedly attempted to lure away A-list artists that have since been announced as first-tier Tidal backers by offering better up front payouts.
Apple is widely expected to launch a redesigned and rebranded Beats Music in the coming months. Much like Tidal, Apple's service will reportedly be subscription based, but is thought to rely on a traditional song royalty model that sees labels get a taste of proceeds on per-play basis. Tidal, on the other hand, gives equity stake to first-tier artists like Kanye West, Daft Punk, Beyonce, Rhianna, Coldplay, Calvin Harris, Madonna and more.
"I think that's just his competitive nature, and I don't know if he's looking at the bigger picture: That it's not about me and it's not about him; it's about the future of the music business," Jay Z said.
The rap idol hopes Tidal's new model will drive more direct compensation from streaming plays, while serving as a catalyst for artist experimentation. Not beholden to record labels, musicians would be free to create almost anything they desire. For example, artists could break conventional format and release 18-minute songs, or meld genres into completely new hybrids, testing for audience response.
In addition to a totally new compensation method, Tidal differentiates from other streaming music providers by offering video and a special pricing tier for audiophiles seeking high-resolution playback.
Tidal is scheduled to relaunch later today priced at $9.99 per month for normal quality streams, while the high-resolution service starts at $19.99 per month.