EU scrutinizing record labels over potential deals with Apple streaming music service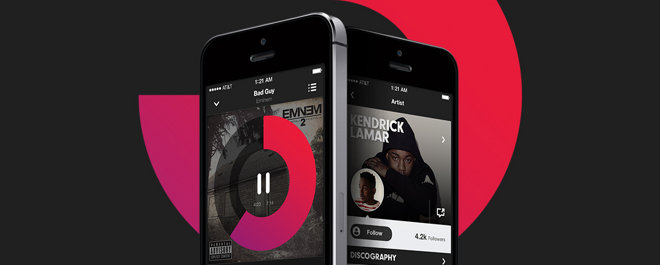 With Apple expected to rebrand and relaunch its acquired Beats Music service this summer, the company has already come under the watchful eye of the European Union, which has begun probing the company's plans even before the product is made official.
Citing people familiar with the matter, the Financial Times reported on Thursday that "several labels and digital music companies" were contacted with questionnaires regarding dealings with Apple. Those questions were reportedly sent by the European Commission, which is the legislative arm of the E.U.
The commission is apparently interested in the agreements labels have allegedly been making with Apple in recent weeks and months, in anticipation of a new streaming service from the company. The report indicated that Apple has planned the rebranded Beats Music launch for this summer, aligning with earlier rumors.
According to the Times, questionnaires from the commission are often triggered by a formal complaint. As such, it's possible that the labels or one of Apple's competitors view the terms of the deals being struck by the iTunes company as potentially unfair.
Apple already competes against the likes of market leader Spotify and others with Beats Music, which it acquired as part of a $3 billion deal last May. But Apple is apparently in the process of rebranding and redesigning that software, which could bring it more in line with the rest of the company's iTunes services.
As part of those negotiations, Apple was said to have sought a lower monthly fee than Beats Music's current $10 price tag. But last month it was reported that Apple backed off that strategy, and its new streaming service is expected to keep the same price and match that of Spotify.