Apple sunk $38M on Apple Watch TV ads since March, report says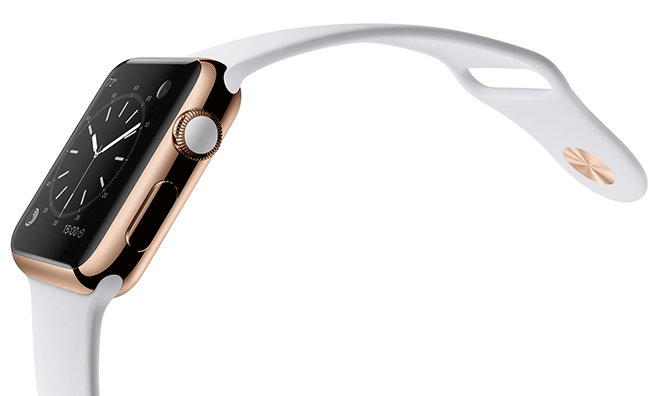 AppleInsider is supported by its audience and may earn commission as an Amazon Associate and affiliate partner on qualifying purchases. These affiliate partnerships do not influence our editorial content.
Apple is campaigning hard to trot Apple Watch in front of potential buyers, with a report on Thursday estimating the company has spent some $38 million on television ads alone.
Launching a completely new device platform is difficult even for the world's largest company, but Apple is applying its vast resources to buy maximum exposure in hopes of acquainting customers with Watch. According to recent estimates from research firm iSpot.tv, cited by Reuters, since the March 9 "Spring Forward" event, Apple has spent $38 million on its "Watch Reimagined" TV campaign.
By comparison, Apple put in $42 million over the trailing five months on commercials touting iPhone 6 and 6 Plus hardware.
Looking at the slots Apple bought offers insight into the demographics it's targeting for Apple Watch early adopters. The report said that Apple's commercial has aired more than 300 times, almost half of which showed up in primetime blocking. Examples include AMC's "The Walking Dead," NBC's "The Voice" and the NCAA basketball championship tournament Apple recently ramped up advertising for Monday's championship game between Duke and Wisconsin, ensuring a good swath of younger consumers got eyes-on time.
In addition to paid ads, Apple is conducting a guerrilla campaign in partnership with high-profile celebrities who show off Watch via social media and public gatherings. These "in the wild" spottings drum up interest in Watch, but position the product as a lust object. Just this week Pharrell Williams was seen wearing what appeared to be a rose gold Apple Watch Edition on "The Voice," later posting a short video to Instagram showing off his Watch's Mickey Mouse watch face.
Apple's own executives are also getting in on the action, as CEO Tim Cook sported a Watch when he showed up to support his alma mater Duke at the aforementioned NCAA championship. Prior to that, SVP of Internet Software and Services Eddy Cue explained Apple Watch's Apple Pay capabilities at a Golden State Warriors basketball game last month.