Apple Watch preorders estimated at 2.3M units, low supply blamed on haptic vibrator and OLED display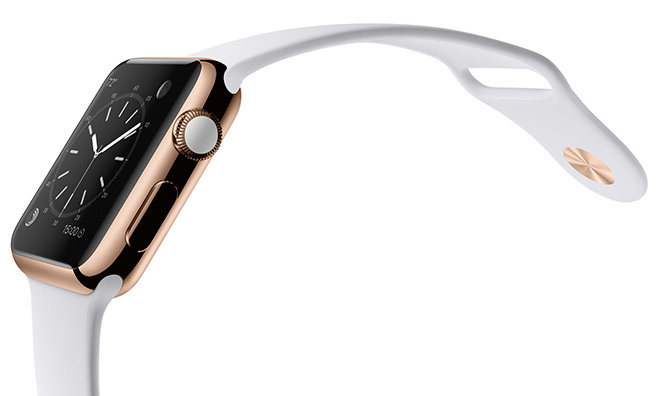 Well-informed KGI analyst Ming-Chi Kuo, who has in the past proved accurate in predicting Apple's moves, estimates Apple Watch preorders will exceed 2.3 million units, though production bottlenecks relating to the device's haptic vibrator and advanced OLED screen are restricting rollout.
In a research note obtained by AppleInsider, Kuo said mass production of Apple Watch started in March and should reach output of 2.3 million units by the end of May, taking current delivery times into consideration.
By model, Kuo estimates 85 percent of orders will go to Apple Watch Sport, 15 percent to stainless steel Apple Watch versions and 1 percent to pricey solid gold Apple Watch Edition iterations.
Considering Apple's current supply chain capacity and future expansion plans, the analyst is targeting production at 2 to 3 million units per month, with output potentially topping out at 2.5 million units in June.
Existing limitations could hinder accelerated manufacture, however. Currently, Apple is seeing restricted supply of vibration motors from Hong Kong-based manufacturer AAC and flexible AMOLED screens from LG Display, which is said to be Watch's sole display supplier. Powering Apple Watch's Taptic Engine, AAC's motors must meet stringent operating requirements that require a smaller form factor than iPhone vibrators, while being more accurate. Technical hurdles for LG include AMOLED panel color accuracy and life span.
With iPhone shipments currently pegged between 50 to 60 million units per quarter, Kuo believes less than ten percent of Apple handset owners preordered Apple watch. However, preorder estimates indicate Apple Watch is seeing better shipments momentum than competing devices.
Given supply chain bottlenecks and time to ramp up consumer demand, Kuo estimates Apple to ship between 15 and 20 million Apple Watches in 2015, well below Street consensus of 20 to 30 million units.