iOS 8 adoption cracks 80% mark in latest App Store data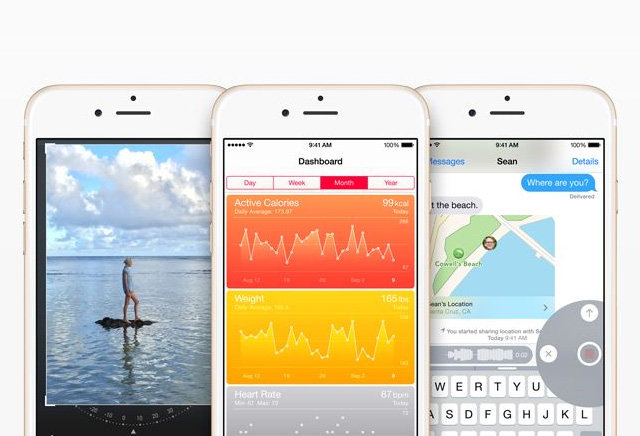 AppleInsider is supported by its audience and may earn commission as an Amazon Associate and affiliate partner on qualifying purchases. These affiliate partnerships do not influence our editorial content.
Adoption of iOS 8 among iPhone, iPad, and iPod owners is up to 81 percent of active devices, Apple said on Wednesday in the latest update of its App Store distribution data, measuring traffic from April 27.
By comparison, iOS 7 is down to 17 percent of devices, and use of iOS 6 and earlier has dropped to just 2 percent. The iOS 8 figures are up two percentage points from Apple's last distribution update two weeks ago.
Apple's current mobile operating system is likely doing well for several reasons. It is for instance broadly compatible, supporting devices as far back as 2011's iPhone 4S and iPad 2. iPhone sales meanwhile continue to surge, and have done particularly well in the past two quarters thanks to the iPhone 6 and 6 Plus, which launched alongside iOS 8 in September 2014.
The iPad, however, declined 23 percent year-over-year to 12.6 million units. Analysts have suggested that some of this is owed to cannibalization by the new iPhones, which answered a long-running demand for models with larger screens. At 5.5 inches, the 6 Plus in particular has been described as serving many of the purposes of the iPad mini with the added benefits of a phone.
iOS 7 is likely holding on in part because of the iPhone 4, for which it's the most recent compatible software. Though it was released in the same year, the fourth-generation iPod touch is restricted to iOS 6.