Apple Pay lands 24 new bank and credit union partnerships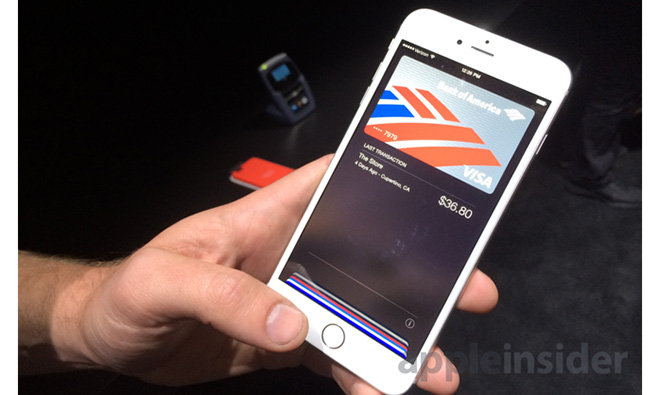 In an update to its Apple Pay support webpage on Tuesday, Apple announced a new batch of 24 participating card issuers, with credit unions accounting for a large majority of additions.
The new banks and credit unions were added to a rolling list of Apple Pay participating issuers, which is closing in on 250 officially announced institutions. New issuers are listed below:
Bellwether Community Credit Union
Benchmark Federal Credit Union
Blackhawk Community Credit Union
Community America Credit Union
Community First Credit Union
Connections Credit Union
cPort Credit Union
Denver Fire Department FCU
Electro Savings Credit Union
Elements Financial FCU
First Financial Credit Union
Greater Nevada Credit Union
Harvard Universities Employees Credit Union
Interra Credit Union
Kern Schools Federal Credit Union
Nusenda Credit Union
People's Trust Federal Credit Union
Premier America Credit Union
Premier Members Federal Credit Union
SAFE Credit Union
Scient Federal Credit Union
The Bancorp Bank
Tucson Federal Credit Union
Union Bank & Trust Co.
Apple is continuously building out its Apple Pay backbone, which for now is limited to customers in the U.S. In March, Apple added 39 participating banks and credit unions, a feat repeated in April.
On the merchant side, Apple most recently announced support from ten retailers including Gamestop and T-Mobile. Earlier on Tuesday, Home Depot said it has plans to officially adopt Apple's service for in-store payments.