Apple retail chief Angela Ahrendts was America's top-paid female executive in 2014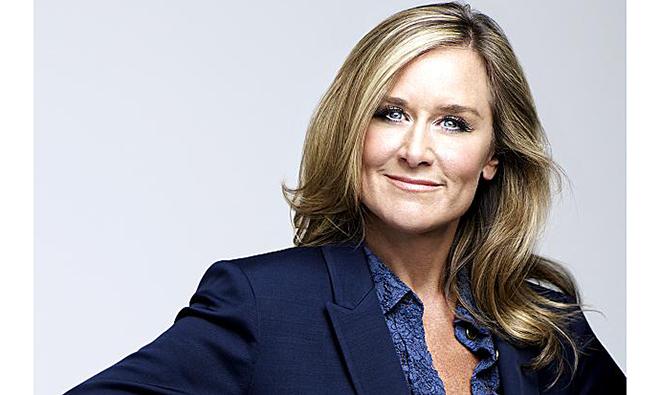 AppleInsider is supported by its audience and may earn commission as an Amazon Associate and affiliate partner on qualifying purchases. These affiliate partnerships do not influence our editorial content.
Though she was only an Apple employee for about half of the year, Angela Ahrendts earned nearly $83 million last year, making her the highest paid female executive in America.
The achievement for Apple's retail chief was revealed thanks to data compiled by Bloomberg, which estimated Ahrendts's total compensation for 2014 amounted to $82.6 million. She joined the company in May of last year, with the official title of senior vice president of Retail and Online Stores.
Ahrendts's compensation from Apple was so much that she actually out-earned the highest paid female CEO in America. That distinction is held by Yahoo Chief Executive Marissa Mayer, who was paid $59.1 million.
Mayer actually came in third among U.S. female executives, behind Ahrendts and Oracle Chief Financial Officer Safra Catz. Bloomberg estimates that Catz earned $71.2 million as CFO of Oracle last year. She was later named co-CEO of the company, but that compensation was not used in the 2014 estimates.
Prior to joining Apple, Ahrendts was the CEO of British fashion house Burberry. She was lured to the iPhone maker by what she described as an instant personal connection with CEO Tim Cook.
Since taking over Apple's retail operations, Ahrendts has been responsible for a number of behind-the-scenes changes for the company's hugely successful stores. In particular, she oversaw the roll-out of in-store try-ons for the new Apple Watch, allowing customers to find the style and band that are right for them.
Ahrendts's estimated pay is said to include a sign-on bonus, as well as a make-whole grant for leaving Burberry. The estimated salary is higher than the $73.3 million that Apple formally reported with the U.S. Securities and Exchange Commission in January.
In the SEC filing, Apple disclosed that the bulk of Ahrendts's pay came from a $70 million stock award. Her formal salary was just under $412,000, an amount that was surpassed by a $500,000 bonus.