Rumor: Delayed Kanye West album could debut on Apple's streaming music service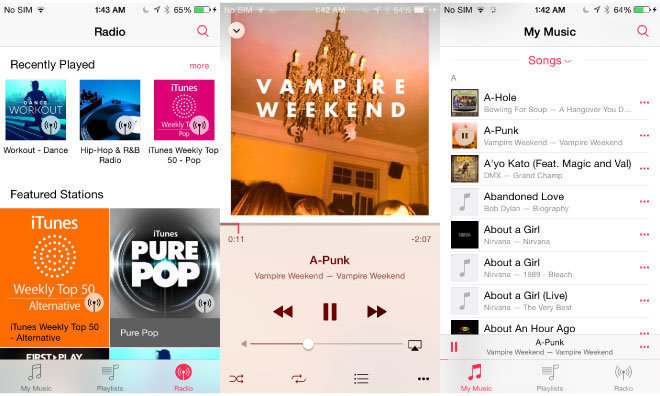 A tenuous rumor on Thursday claims there might be a connection between Apple's unannounced streaming music service and the release of a long-delayed album from Kanye West, who recently signed a partnership deal with competitor Tidal.
Citing industry "chatter," HitsDailyDouble reports Kanye's hotly anticipated release could line up with the debut of Apple's streaming music service, which is expected to launch in June.
The hip-hop star is supposedly distancing himself from streaming music upstart Tidal, which was purchased by rapper Jay Z and relaunched to much fanfare in March. HDD relayed rumors earlier this month that Kanye will part ways with management company Roc Nation — also owned by Jay Z — though other publications have refuted those claims.
Today's report also said Tidal's access to exclusive content from big-name artists is putting pressure on Apple to nab its own exclusives, which in turn has disrupted the industry status quo. Both companies are reportedly talking directly with artists before negotiating with music labels, creating an awkward dynamic for acts who agree to deliver exclusives.
Netting an early Kanye release would be a big win for Apple, as the company has been beating the bushes for artist exclusives in preparation launching its new streaming service. Thought to be a revamped and rebranded Beats Music, Apple's upcoming product could include cheaper pricing, exclusive content and social networking features.
Apple is expected to announce its new streaming service at the Worldwide Developers Conference on June 8. A report on Wednesday said Russia would be among the first countries to gain access to Apple's unannounced on-demand service, suggesting the company is gunning for a global launch.