Emergency crews respond to 'large fire' at Apple complex in Mesa, Ariz. [u]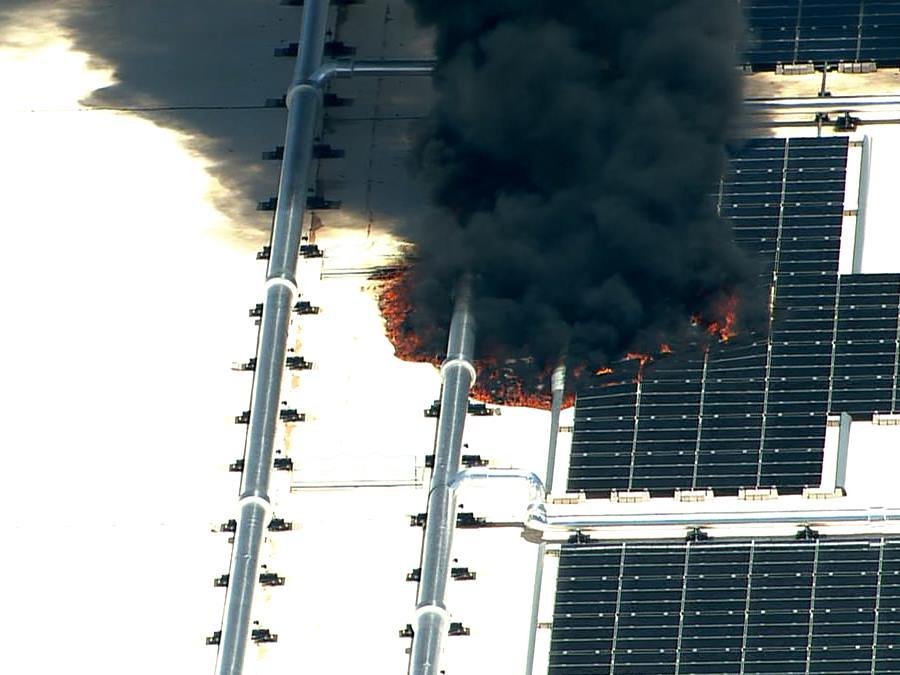 Emergency responders coped with a "large fire" at Apple's complex in Mesa, Ariz., on Tuesday afternoon, putting out the blaze in 35 minutes, a local TV station said. [updated]
Though not many other details are available, the fire started on the roof of the building near a loading dock, according to ABC15. Officials said it didn't appear to reach inside.
Images captured by the TV station show that the fire blackened a wide circular area, and has at least damaged roof-mounted solar panels. The cause of the incident is unknown, but no one was hurt, and just 12 people were evacuated.
The building was formerly operated in partnership with sapphire supplier GT Advanced Technologies, but fell into Apple's hands when GT went bankrupt after being unable to meet contract demands. Apple ultimately decided to repurpose the complex as a datacenter.
The facility made news again last week when it was reported that Apple would hire an extra 300 to 500 workers for the datacenter beyond the number originally planned.