Apple to hire up to 500 more workers for Mesa, Ariz. 'global command center'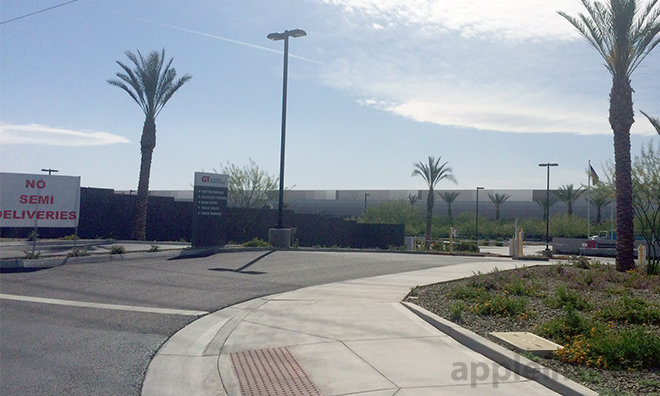 Months after Apple announced plans to build a "global command center" on the site of its failed sapphire production facility in Mesa, Ariz., a report on Tuesday says the company is looking to hire up to 500 extra workers to complete and maintain the project.
According to The Phoenix Business News, Apple will to take on between 300 and 500 more employees than planned to staff its upcoming data center in the East Valley area of Arizona. Original plans called for 150 executive-level positions.
During a meeting in Cupertino, Calif., last week, Apple CFO Luca Maestri, along with other unnamed executives, told Mesa Mayor John Giles that a small group of executives would move out to Arizona, leaving other leadership roles to be filled by local hires. The influx of new jobs nearly offsets the loss of 700 local positions resulting from a meltdown of Apple's sapphire production venture last year.
"There could be more hires," Giles said. "They told me that Apple has a history of expanding where it has a major footprint and Austin now has more than 6,000 workers,"
In February, Apple revealed a $2 billion, ten-year plan that would see its Mesa property transformed into a green data center, but that initial commitment has been raised substantially, Giles said.
"They plan more than $2 billion in capital investment over five years," he said. "Apple said they are making a 30-year commitment to Mesa."
As noted in today's report, Apple's command center will take up only half of the 1.3 million-square-foot property, leaving a good chunk of space for extra projects. The company has not disclosed what it will do with the vacant land.
Apple's Mesa plant began life as an advanced manufacturing facility leased to GT Advanced Technologies as part of a $578 million sapphire material supply contract. Following a series of setbacks — and potential mismanagement — last year, it was clear GT would be unable to meet Apple's stringent expectations. The venture imploded and GT filed for bankruptcy in October, later characterizing Apple's policies as "oppressive and burdensome."
After the dust from GT's bankruptcy proceedings settled, Apple announced it would repurpose existing infrastructure, though an exact application was not mentioned at the time. The company later revealed plans for a data center that, when completed, will serve as a control center for Apple's four major U.S. server facilities in North Carolina, Nevada, Oregon and California.
Construction on the so-called "global command center" is slated to begin in 2016.