Apple's iOS App Store hits 100B downloads, pays out $30B to developers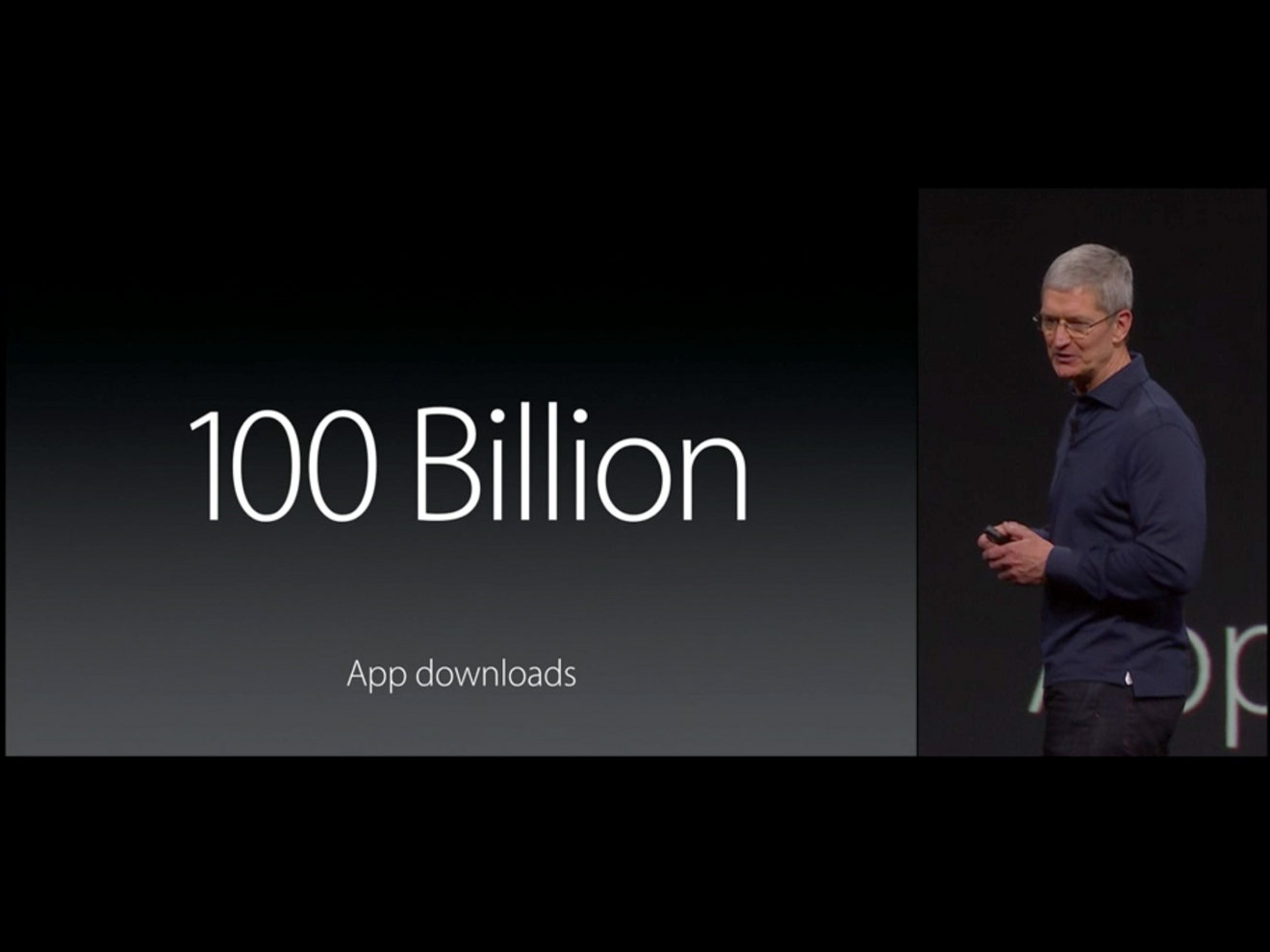 In an update to developers at WWDC, Apple CEO Tim Cook announced that the company recently exceeded 100 billion downloads at the iOS App Store, and has generated $30 billion for developers.
Cook also played a promotional video on the impact of the App Store, which claimed that the average person has 119 apps, and that some 850 apps are downloaded each second. Making an appearance in the video were several celebrities such astrophysicist Neil DeGrasse Tyson and film director J.J. Abrams.
The App Store first launched in 2008 alongside iPhone OS 2.0 and the iPhone 3G. Since then it has come to other devices including the iPod touch and iPad, and evolved considerably in terms of layout, features, and organization. Most recently, Apple revamped the Games section to focus on curated lists, making it harder for less ethical developers to exploit ranking algorithms.