Apple leases 26K-square-foot space in Pittsburgh for unknown project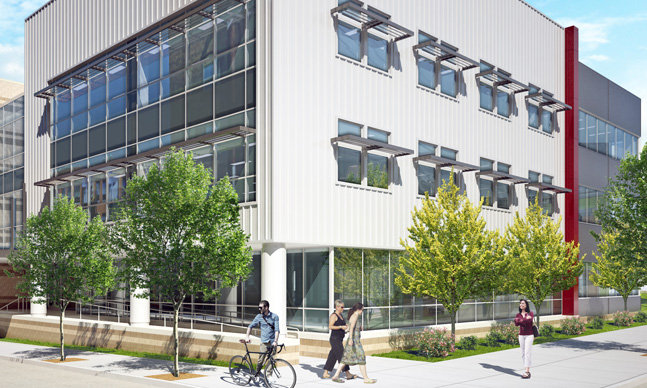 Apple has leased one and a half floors, or about 26,000 square feet of floor space, of a mixed use development currently under construction in Pittsburgh, though the company's plans for the facility are unknown, a report said Thursday.
Sources informed the Pittsburgh Business Times of Apple's lease, which is good for roughly half of one building with 53,000 square feet of usable space at Oxford Development Company's 3 Crossings project. Apple already boasts a presence in Pittsburgh and Carnegie Mellon University's Collaborative Innovation Center, but has been looking to expand into the city proper, the report said.
According to the publication, Oxford in March announced the first 3 Crossings building was fully leased with Rycon Construction as an anchor tenant. The firm declined repeated requests to divulge the name of the second lessee.
Designed as a mixed-use facility, Oxford calls Apple's property an Urban Flex design, describing a workspace with exposed ceilings, a minimal common area and copious natural daylighting. The space is suitable for general office, research and development, technology and product assembly needs, the company says.
Apple is slated to occupy the 3 Crossings location once construction is completed this fall.